Over the past two days we've mapped the visual landscape of a complete single day (October 17, 2023) of television news from three countries: China (CCTV-13), Iran (IRINN) and Russia (Russia 1) by examining one frame every four seconds through the course of the day and using multimodal image embeddings to arrange them in a 2D scatterplot based the thematic and semantic similarity of their contents as an exploration of how journalists and scholars can use image analysis tools to understand the visual landscape of news coverage at scale. To better compare the similarities and differences of the three channels, we present them in sequence below.
The three plots below present a PCA-based layout for each channel. PCA best preserves the global structure of the visual landscape of a channel. Here we can see that China's CCTV-13 has several thematic clusters along the bottom arc, giving way to a more diffuse arrangement in the top half. Iran's IRINN has a similar thematic outer layer giving way to a diffuse inner, but is far denser overall. Russia forms a large sweeping arc that features a number of thematic clusters.
CCTV-13 (China)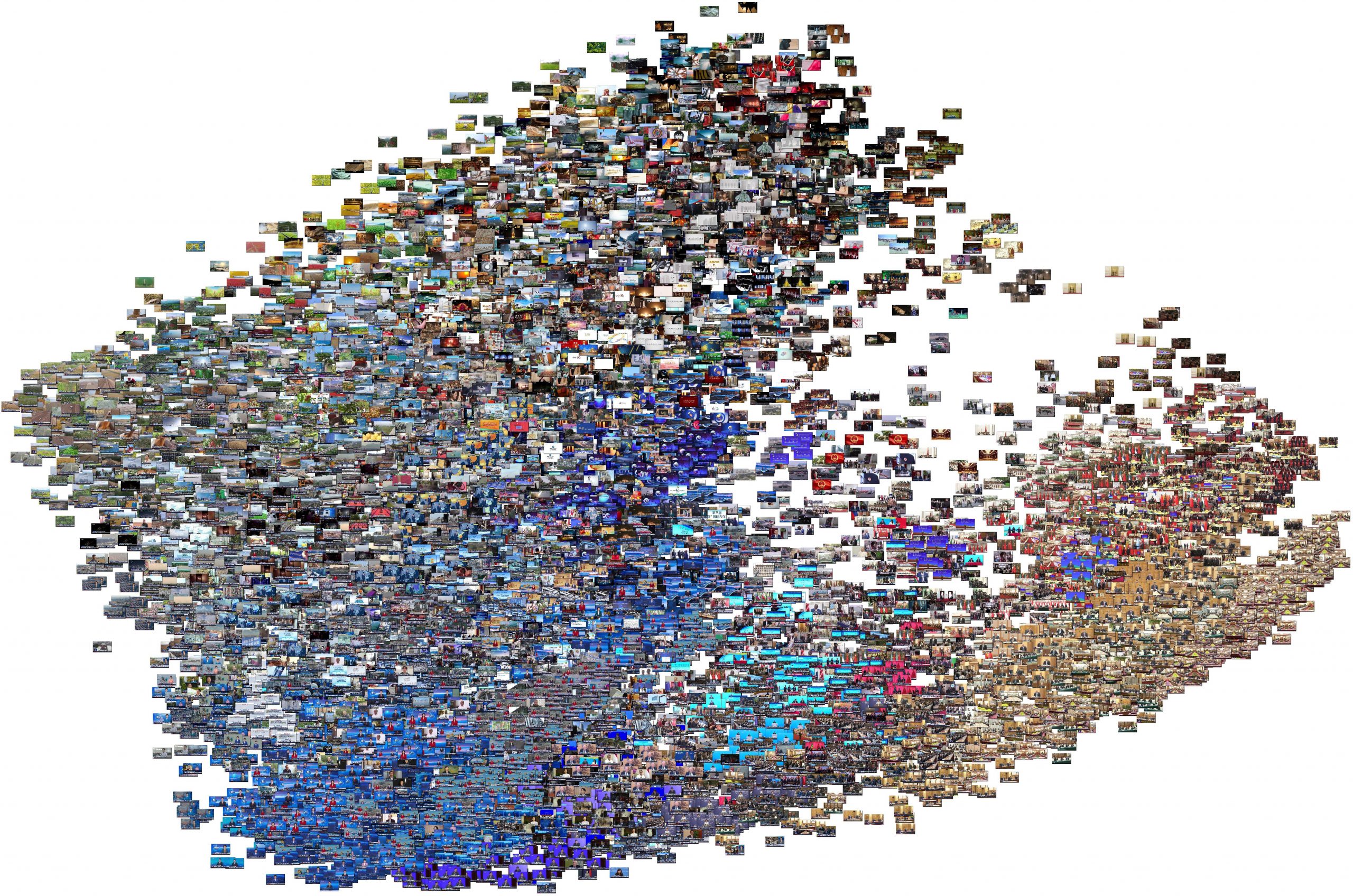 IRINN (Iran)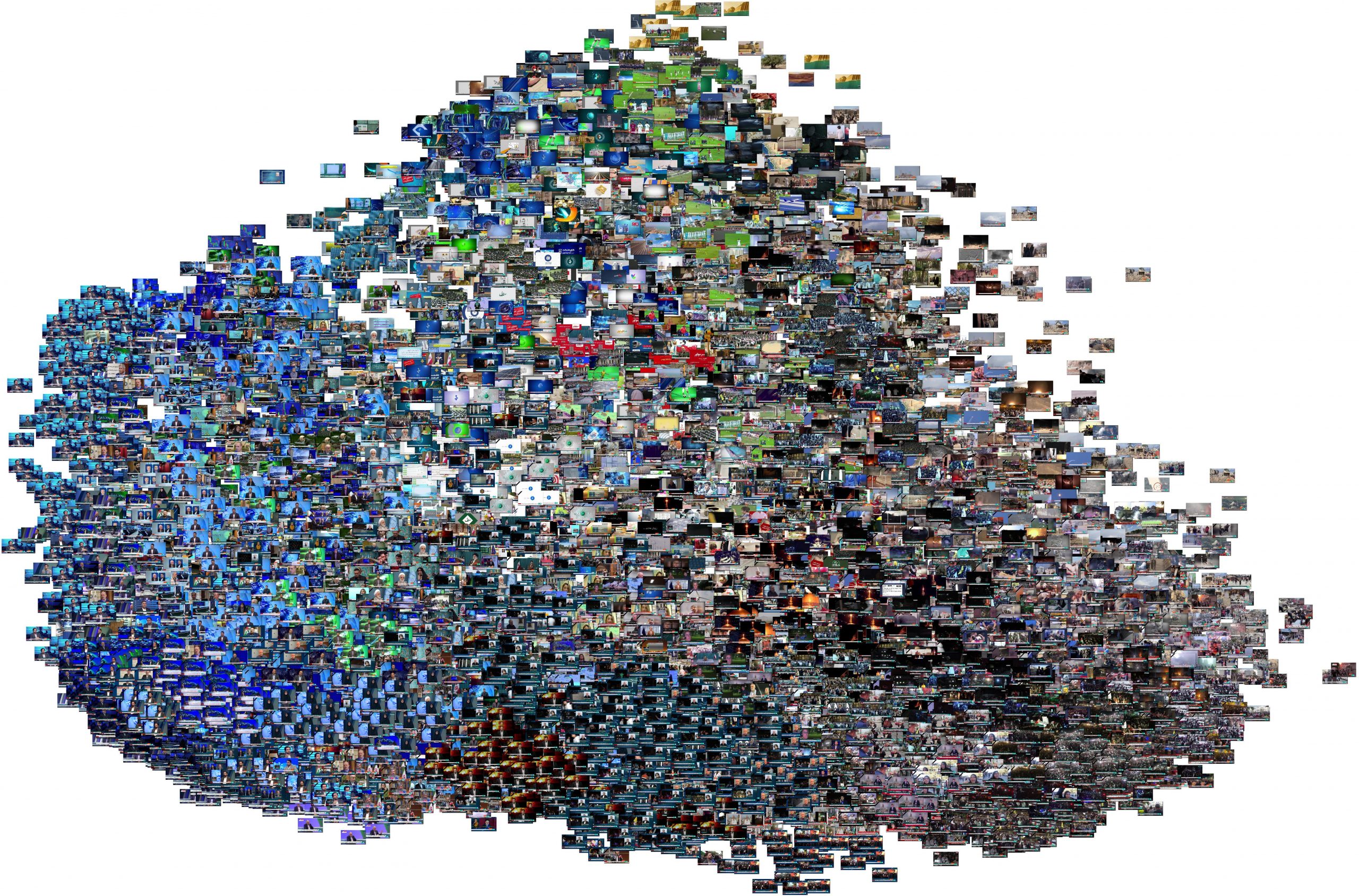 Russia 1 (Russia)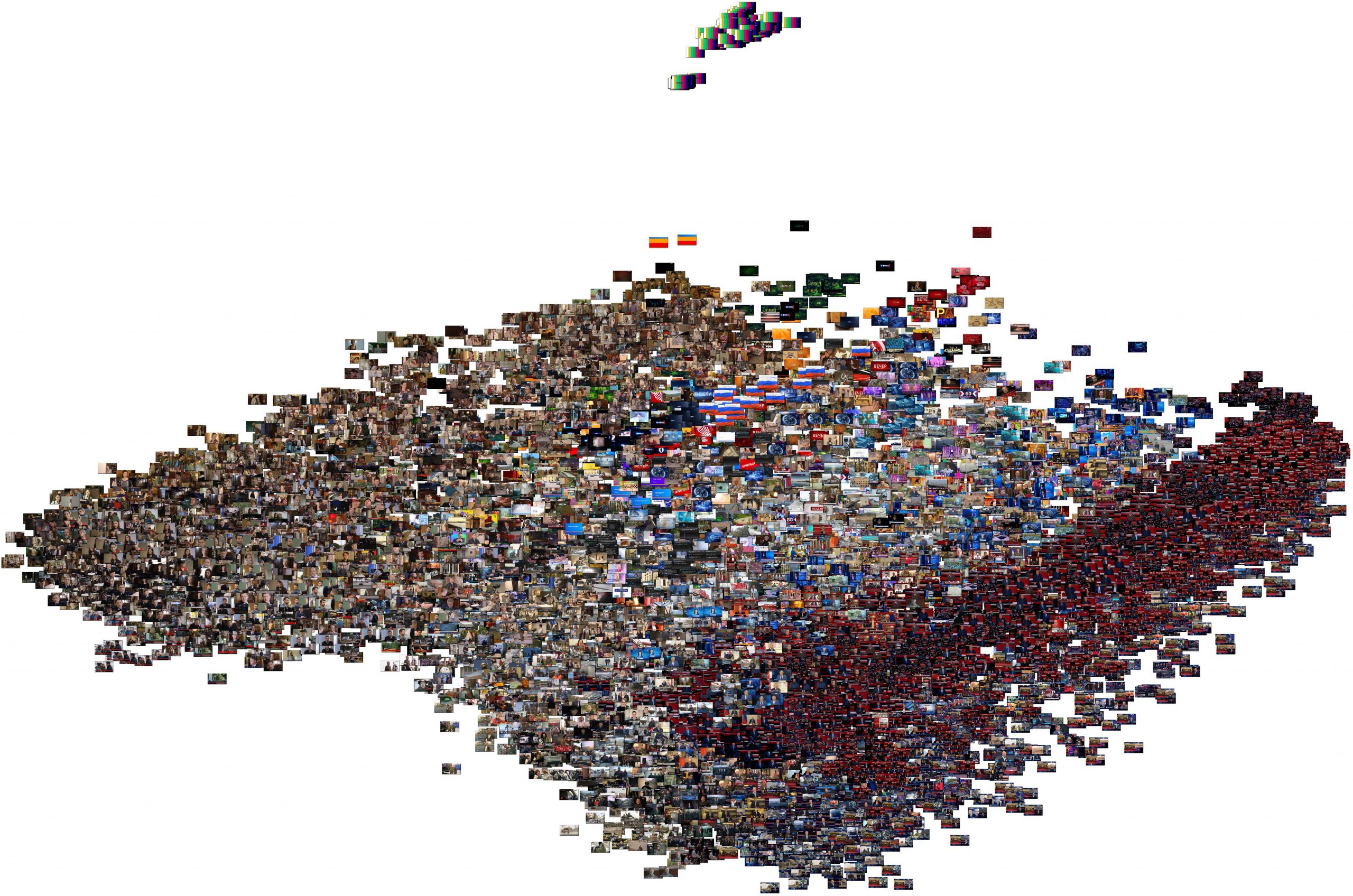 The three plots below compare the t-SNE layouts for the three channels, which offer much greater stratification and discernment of micro-level detail. China and Russia both decompose into many small clusters, while Iranian television is defined by much higher overlap amongst clusters.
CCTV-13 (China)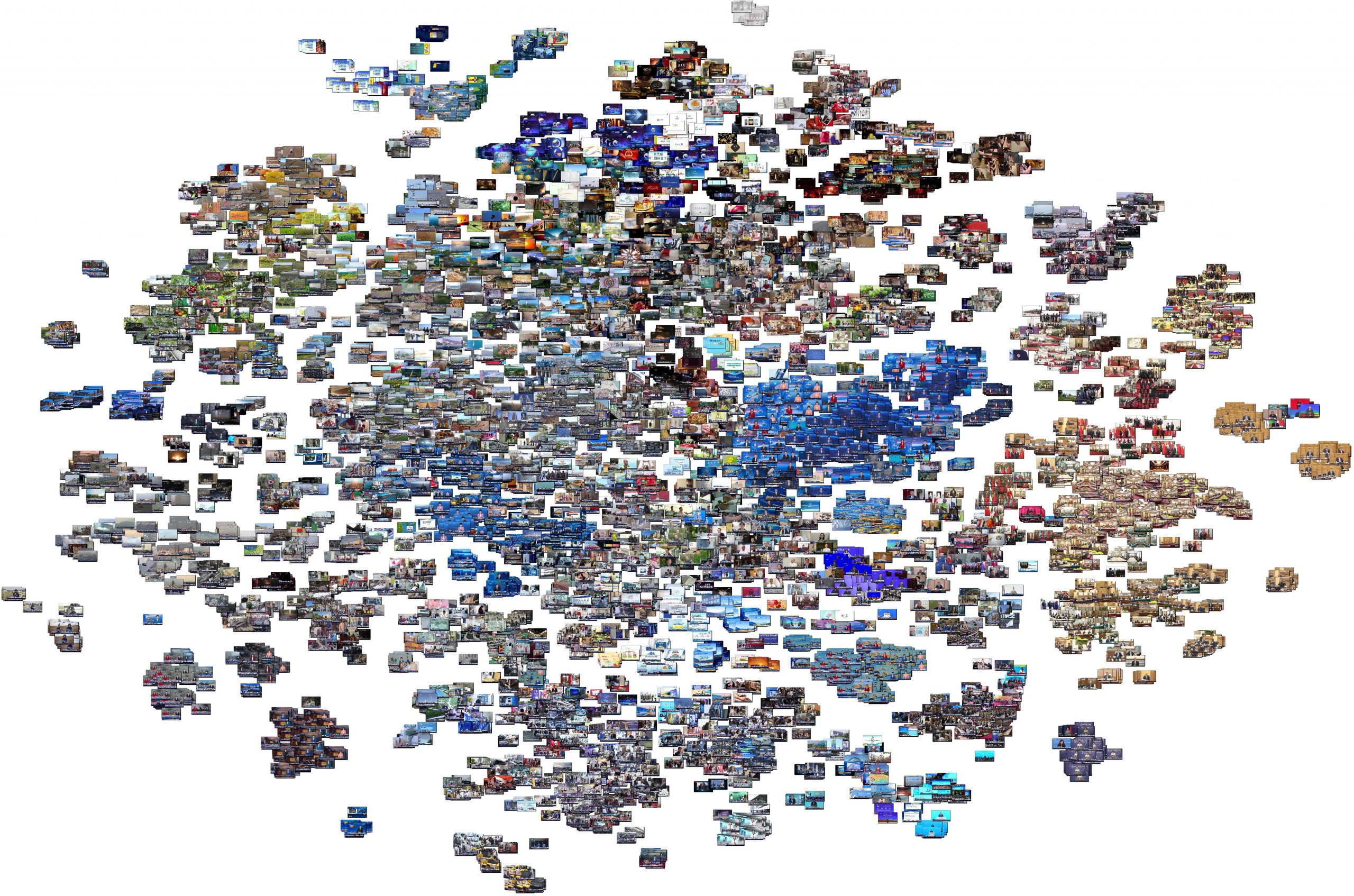 IRINN (Iran)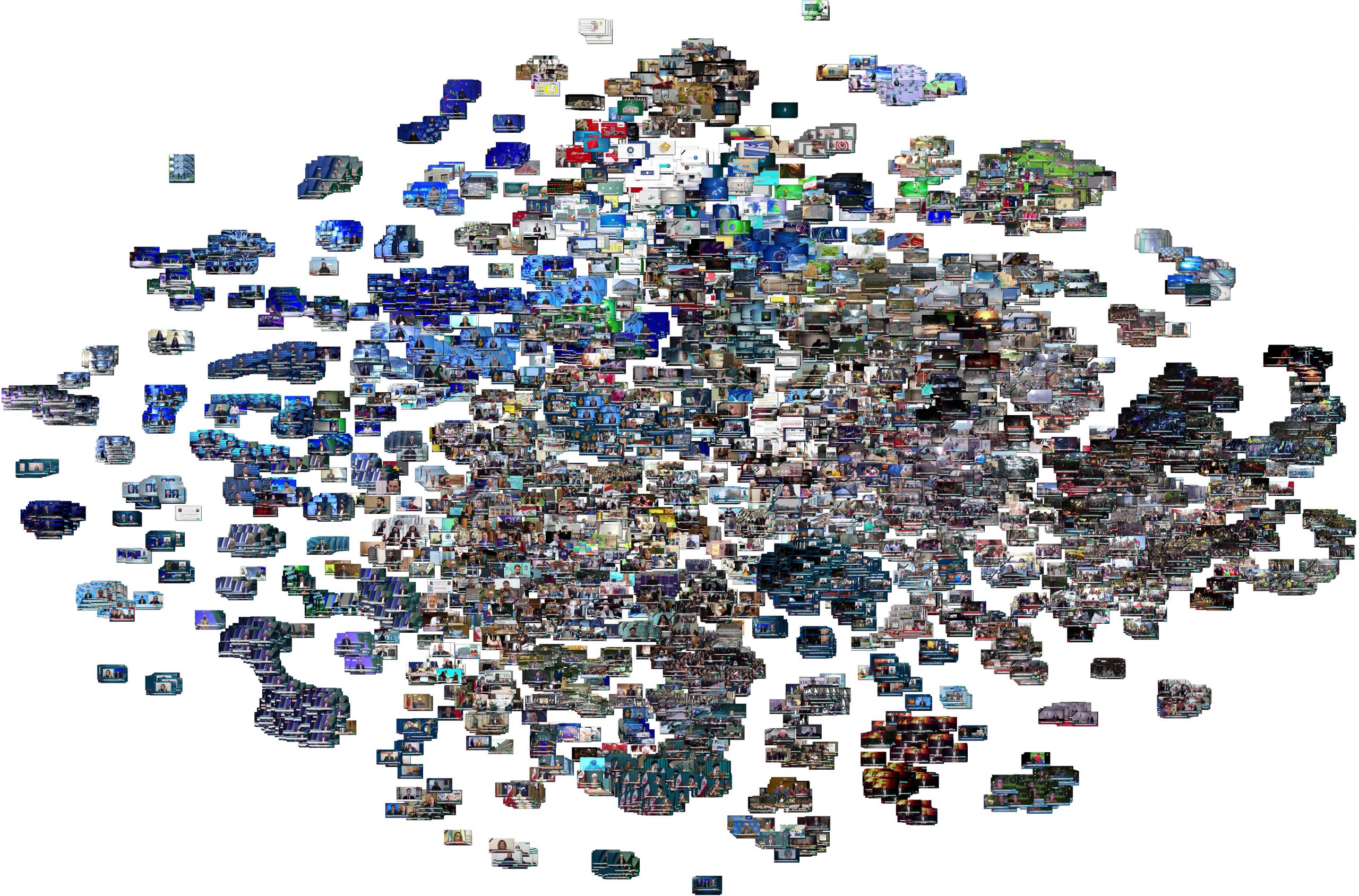 Russia 1 (Russia)