The specific phrase "police brutality" entered the media lexicon in a sustained way in August 2014 with the shooting of Michael Brown in Ferguson.
The timeline below shows the airtime devoted to the phrase "police brutality" from July 2009 to present on CNN, MSNBC and Fox News.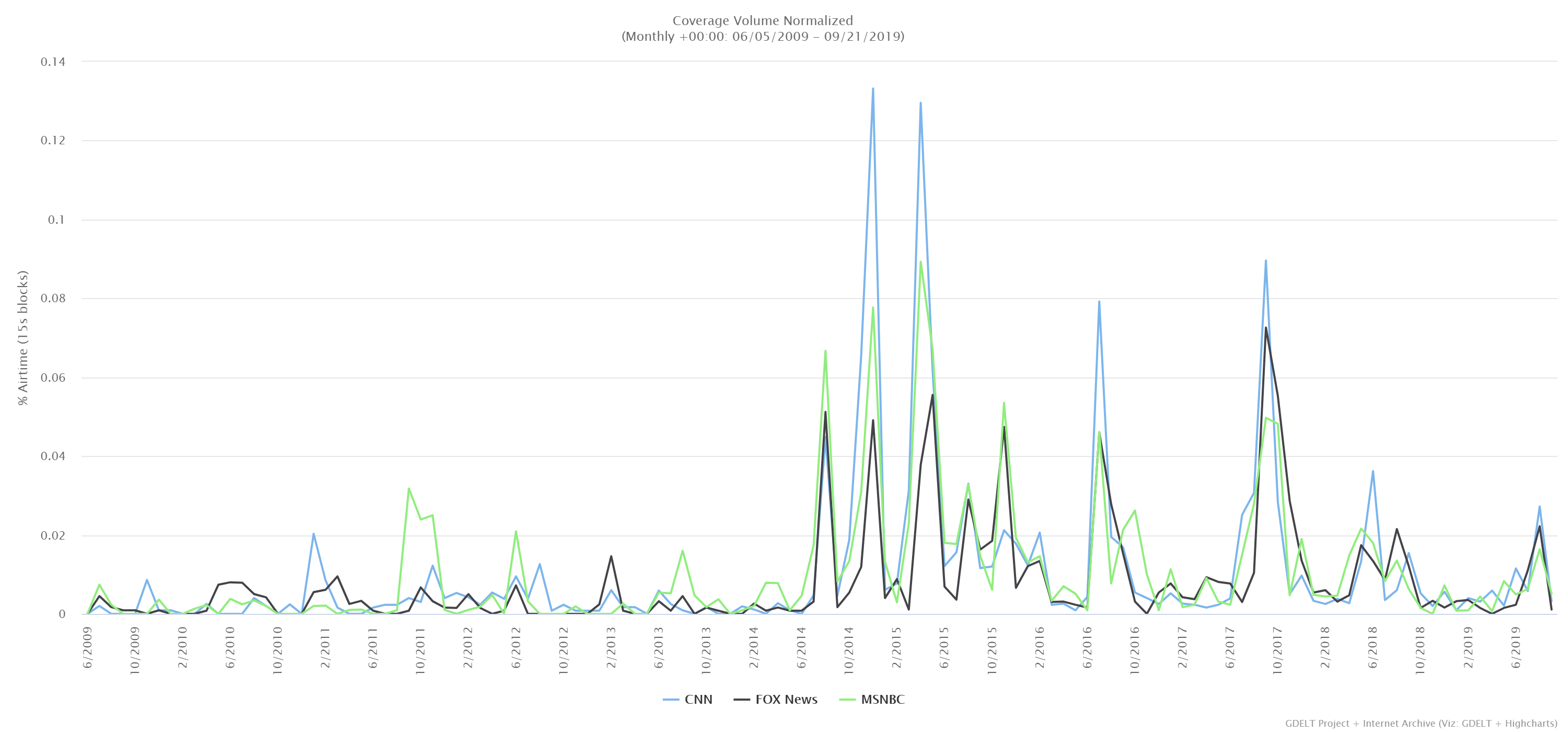 The equivalent timeline for online news January 2017 to present can be seen below.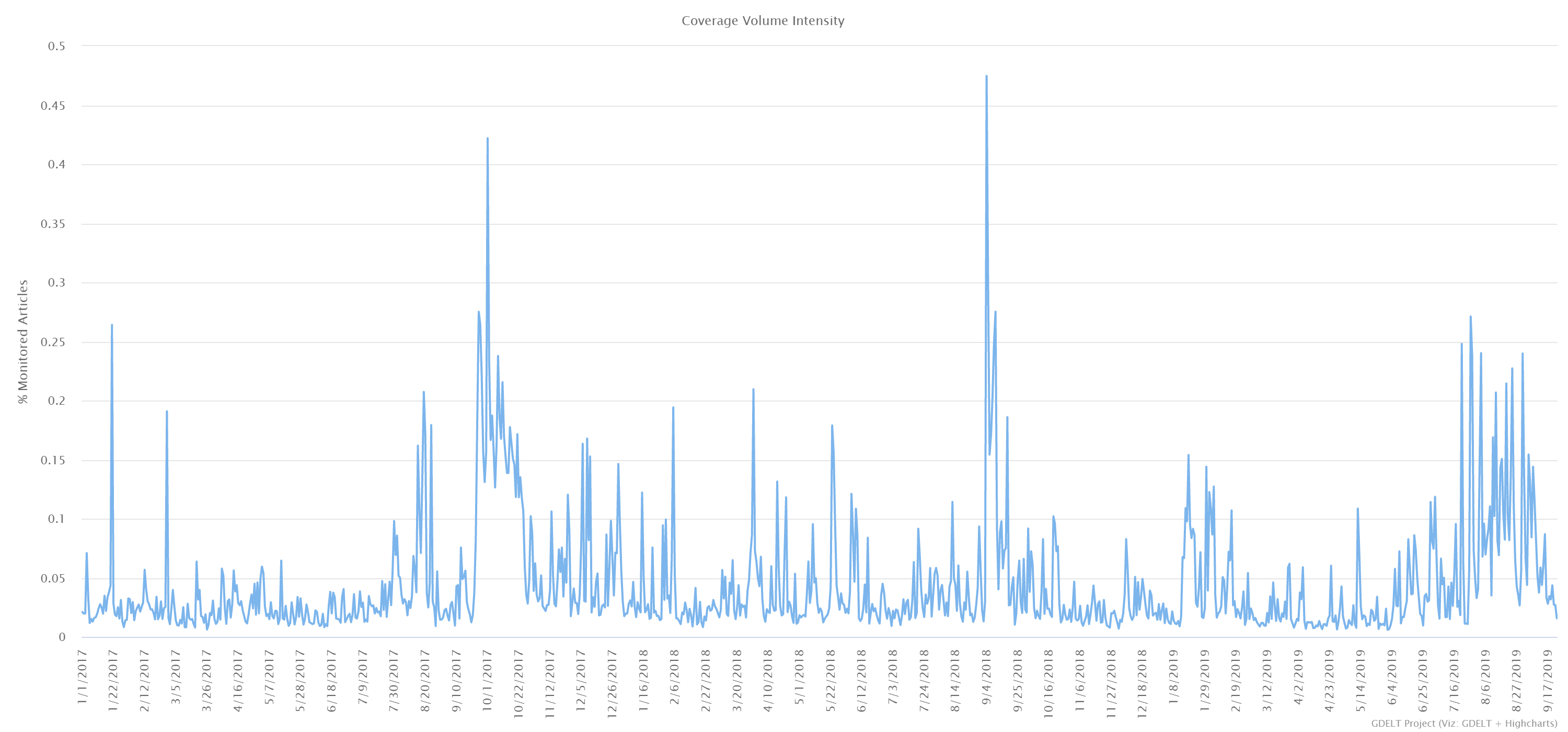 In both cases August represented a surge in media mentions, but over the course of September the media's gaze has moved on once again.