Television news mentions of Ukraine have remained relatively stable since June of this year, with no major surge in coverage despite the country's recent battlefield successes, as the timeline below shows. The international media appear to have largely moved on to other stories.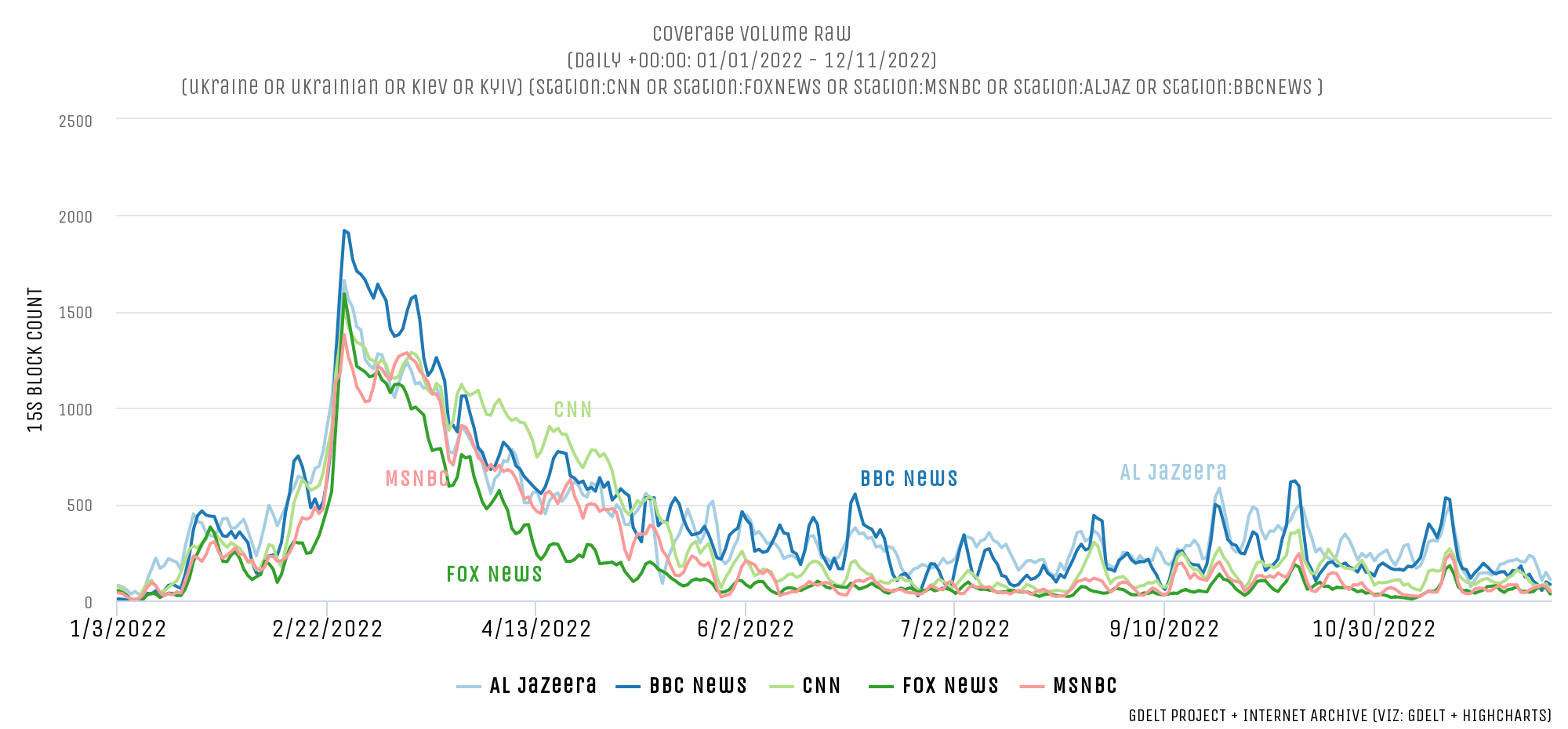 Fox News has mentioned Ukraine the least of the selected channels – half as much as BBC News or Al Jazeera.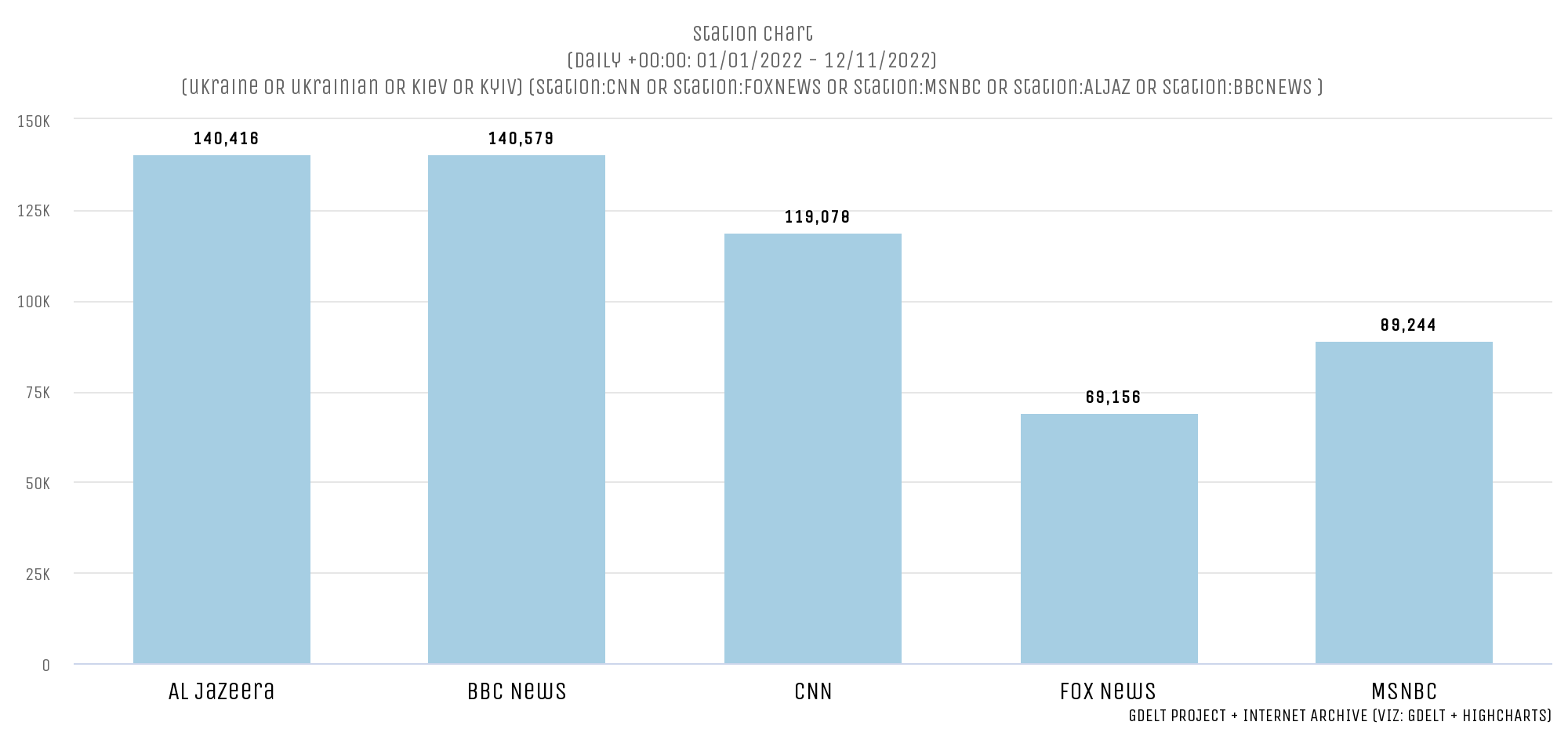 Even worldwide online news coverage of the country has not increased appreciably and remains just above of its early February pre-invasion levels.