How much buzz is the final chapter in the 9-film Star Wars saga generating on television news? The timeline below shows the total number of mentions of "star wars" by month over the past decade, showing that the release of The Force Awakens yielded the most mentions, followed by Rogue One the following year. In contrast, 2017's The Last Jedi garnered just over a third of the number of mentions, while Solo and The Rise of Skywalker have been mentioned far less.
In short, the ending of the 9-film Skywalker saga of Star Wars got little attention compared with the first two films of the past decade.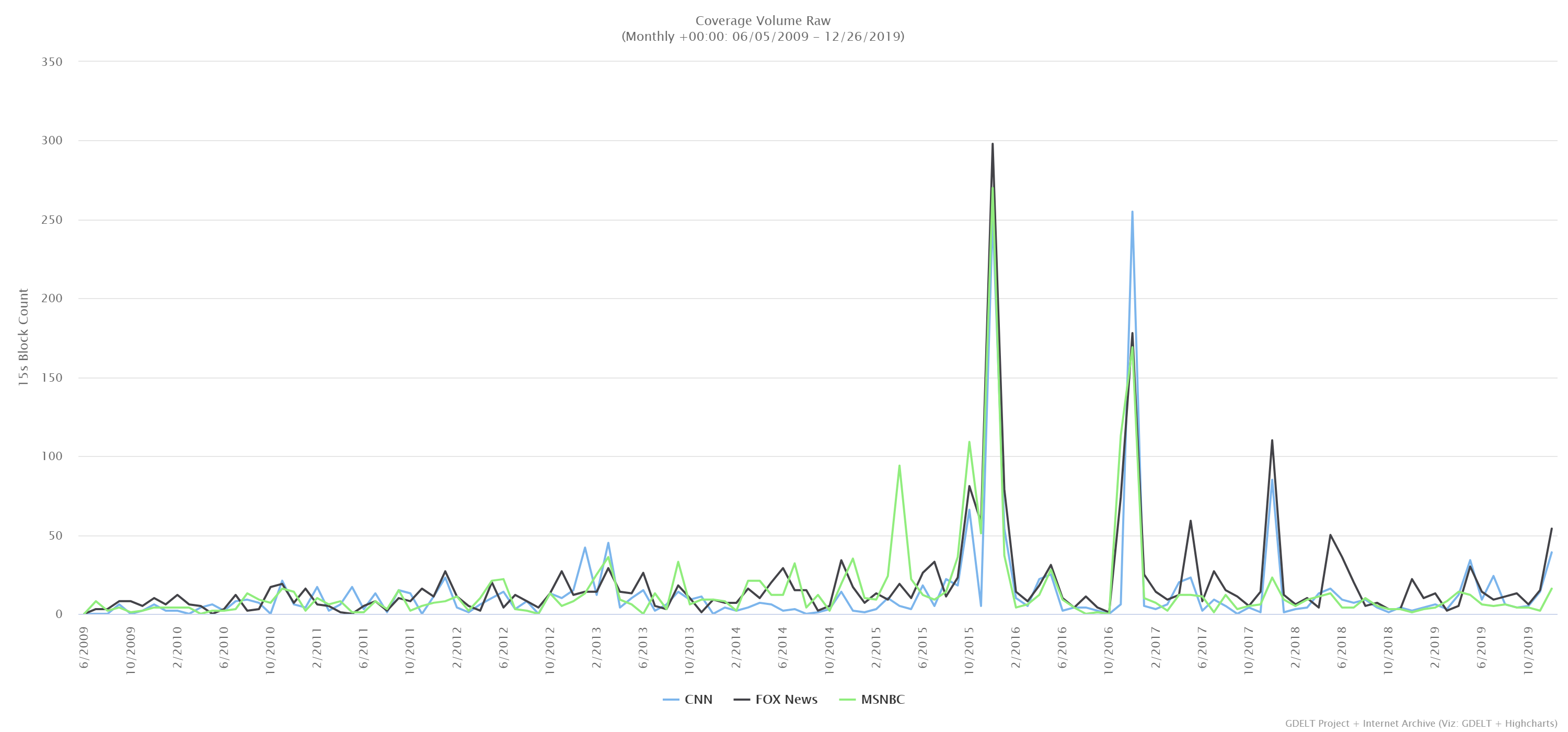 In contrast, Game of Thrones built buzz linearly over time, ending with a huge burst of coverage and still maintaining a steady stream of coverage since.