The timeline below shows monthly mentions of unionization across CNN, MSNBC and Fox News over the past decade, showing mentions collapsing in late 2013 and never recovering. Fox News briefly emphasized the topic from late 2020 through a peak around March/April 2021, but has steadily decreased its coverage month over month since.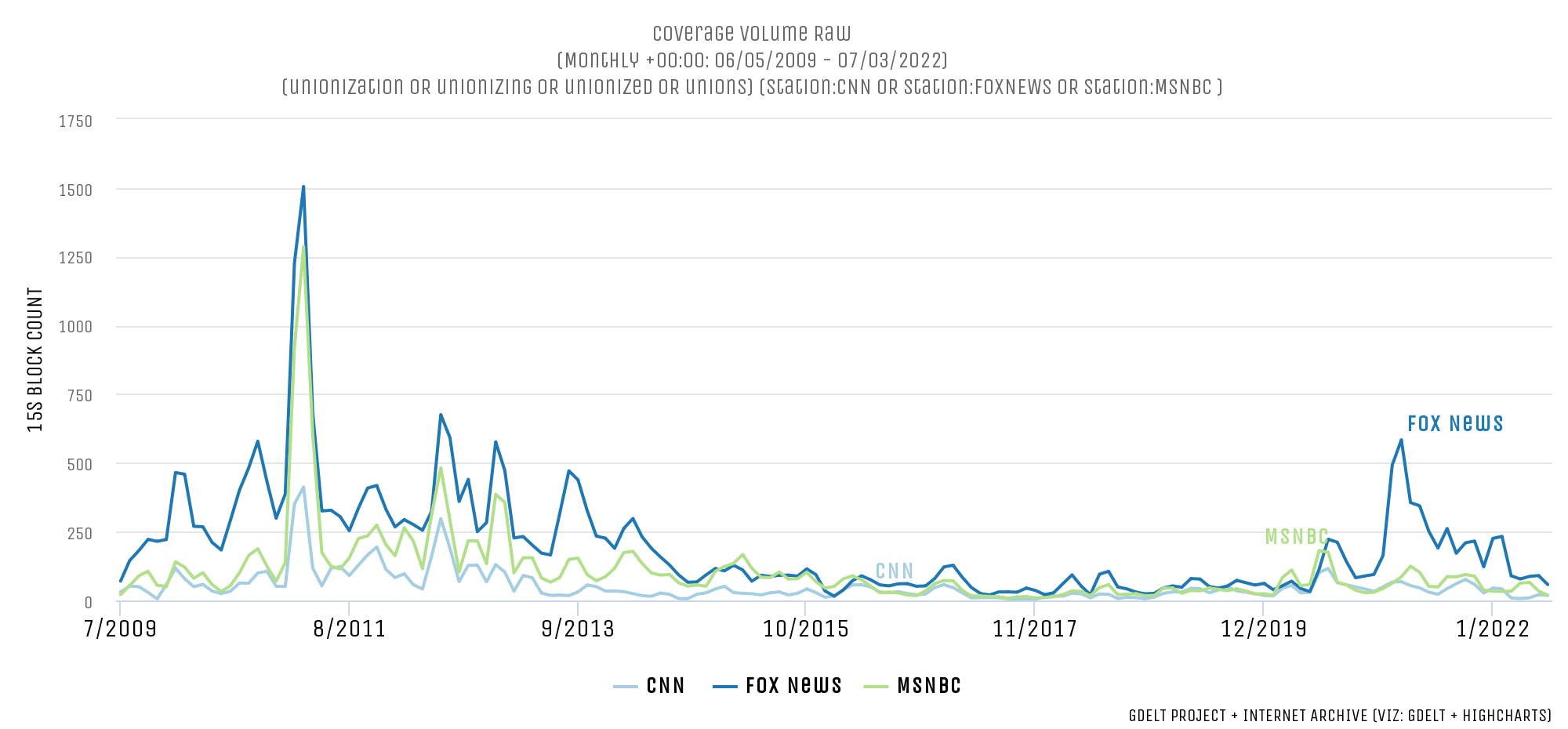 Fox News has mentioned unionization 2-3 times as much as its peers.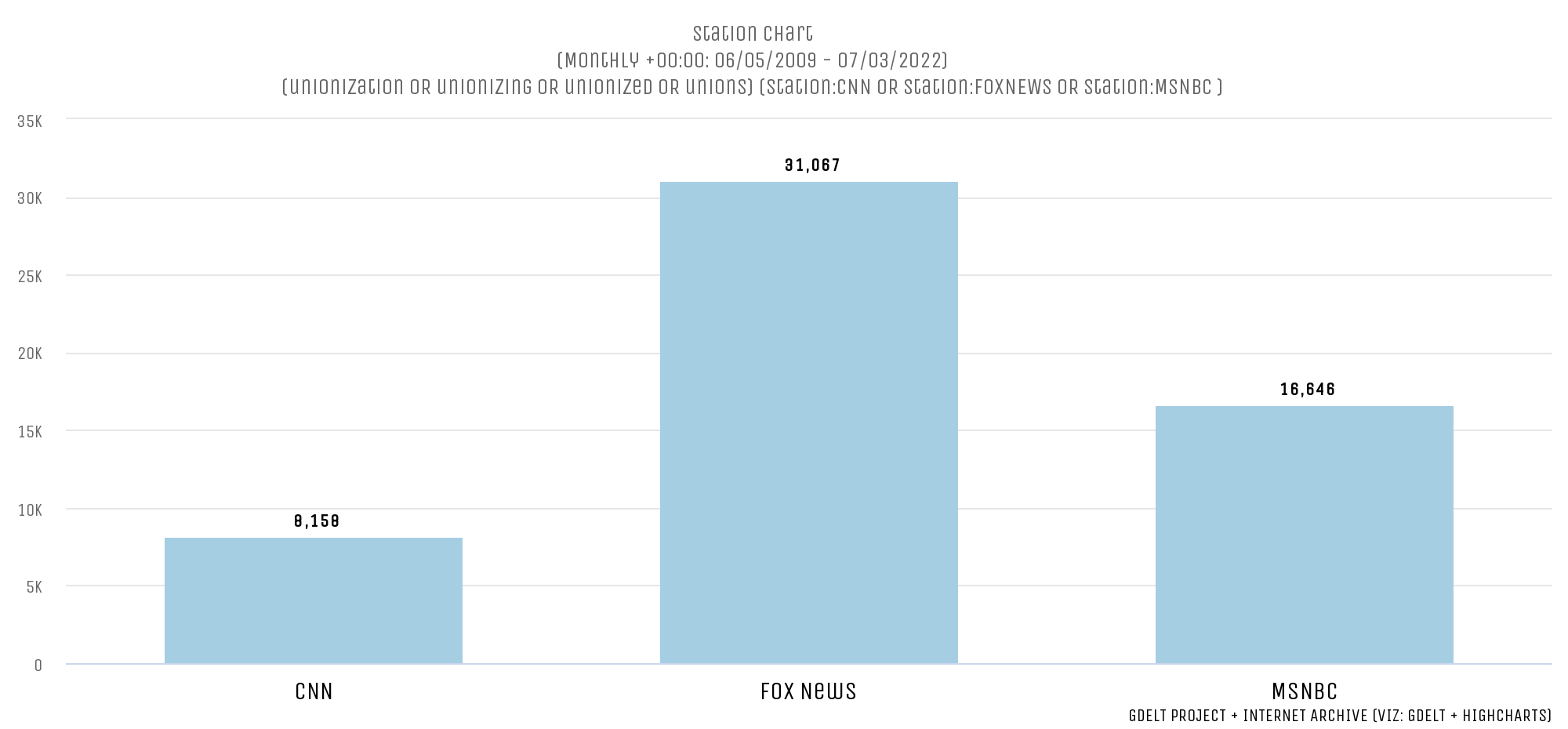 CNBC is mentioning unionization a bit more than in the past, but Fox News is mentioning it substantially less. Overall there is not a major shift in business news mentions of the topic.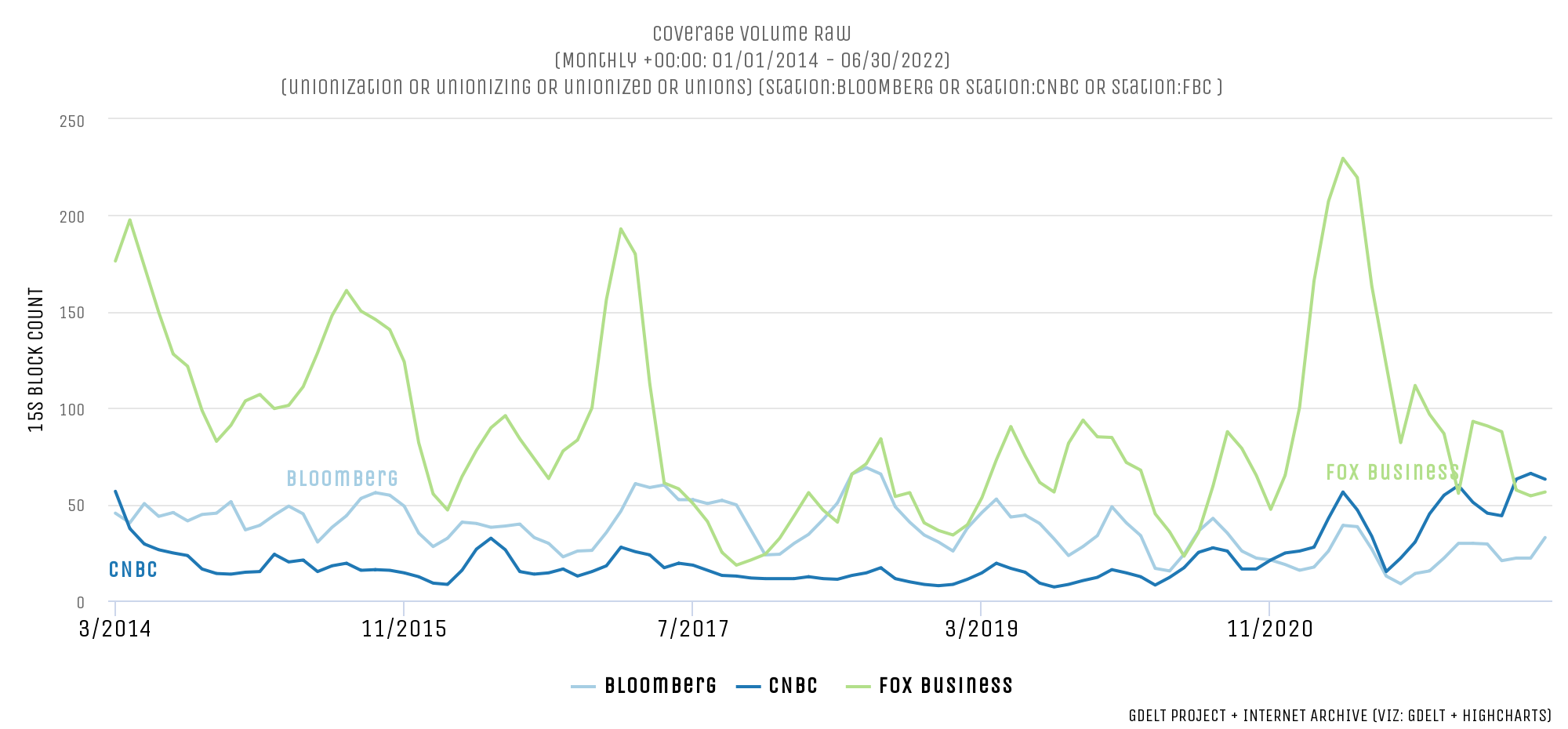 Even worldwide online news coverage is not shifting measurably towards greater focus on unionization.