How feasible would it be to use Google Cloud Vision API's multilingual OCR capability to transcribe the Russian-language chyron text of Russian television news channel Russia24, then translate it into English using Google Translate?
The following still frame was extracted from the May 4, 2020 noon broadcast on Russia24 at the original native video resolution.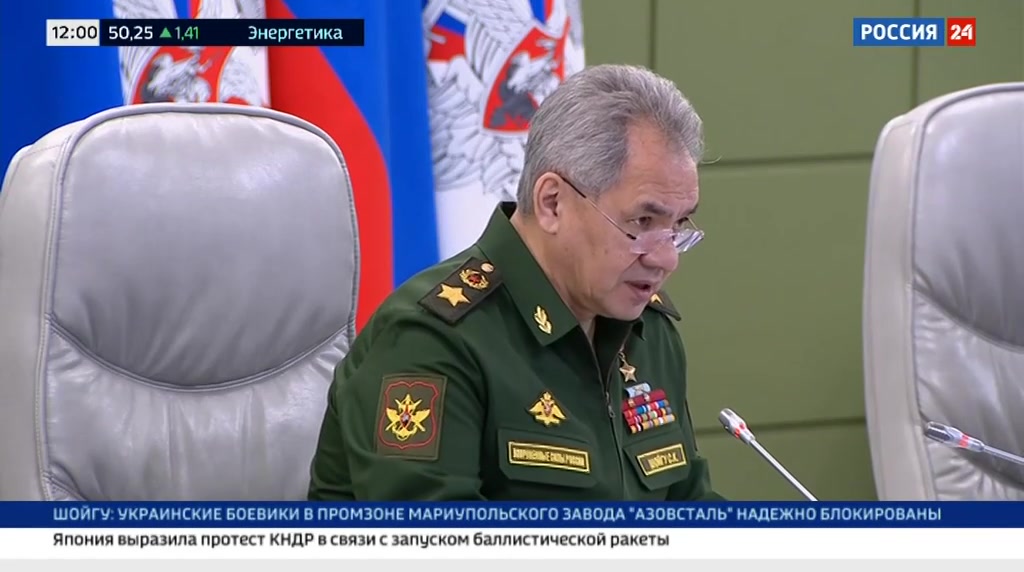 Download the image above and drag-drop it onto the Cloud Vision API demo page. The API transcribes the onscreen text as:
12:00 50,25 1,41
Энергетика
РОССИЯ 24
DATE
ы
ne
Шойгу УкрАИНСКИЕ БОЕВИКИ В ПРОМЗОНЕ МАРИУПОЛЬСКОГО ЗАВОДА "АЗОВСТАЛЬ" НАДЕЖНО БЛОКИРОВАНЫ
Япония выразила протест КНДР в связи с запуском баллистической ракеты
Google Translate translates this into English as:
12:00 50.25 1.41
Energy
RUSSIA 24
DATE
s
ne
Shoigu UKRAINIAN MILITANTS IN THE INDUSTRIAL AREA OF THE MARIUPOL AZOVSTAL PLANT ARE RELIABLE BLOCKED
Japan protests North Korea over ballistic missile launch
While not flawless, this OCR and translation offers a fully understandable glimpse at the onscreen chyron text, proving out the potential of such an approach!