Even as mentions of a possible recession soar on television news, discussion of debt has largely faded away. The topic of debt largely vanished from CNN, MSNBC and Fox News almost overnight in January 2014 and has only briefly returned from September to December 2021, but quickly faded away.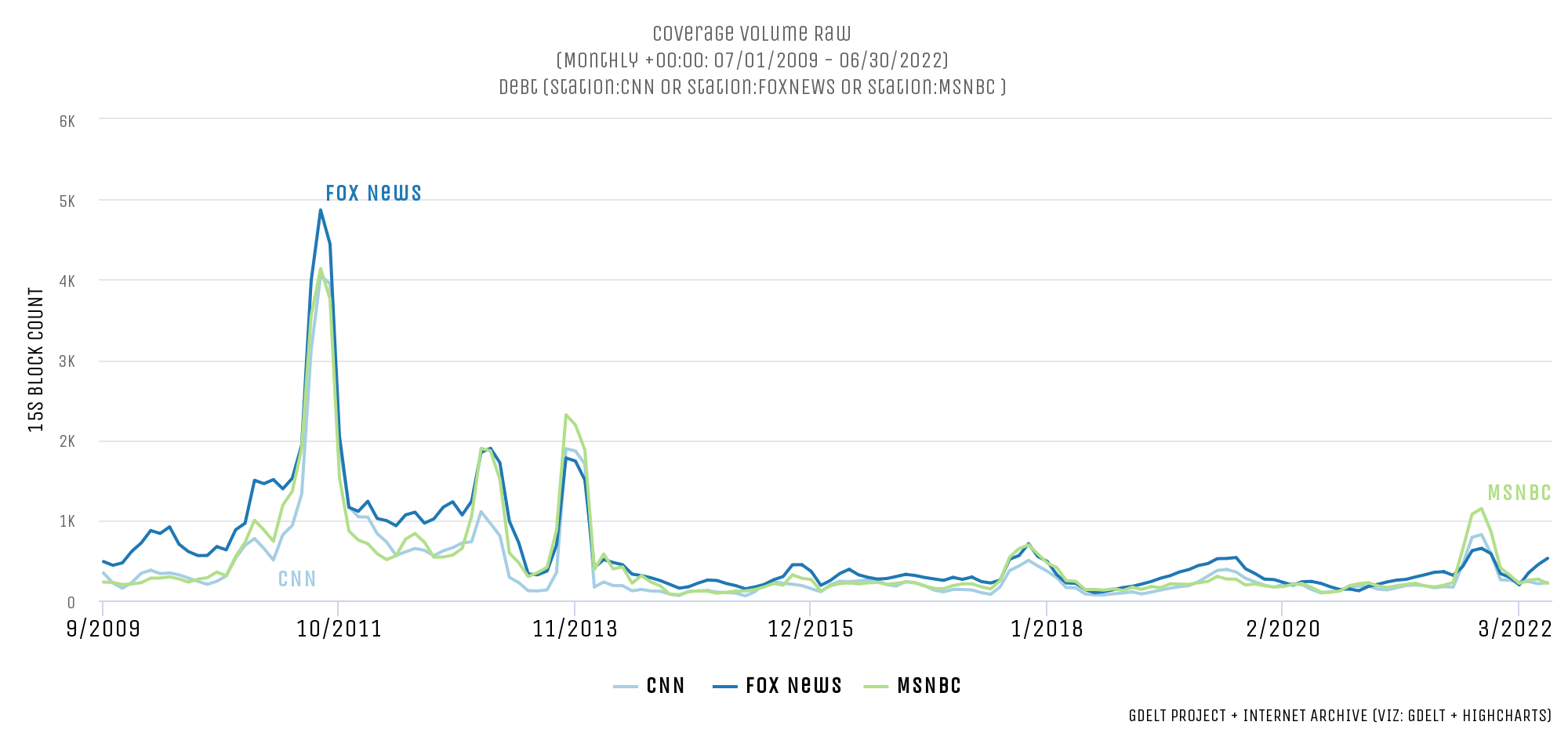 Fox News has focused on debt more than its peers over the past decade.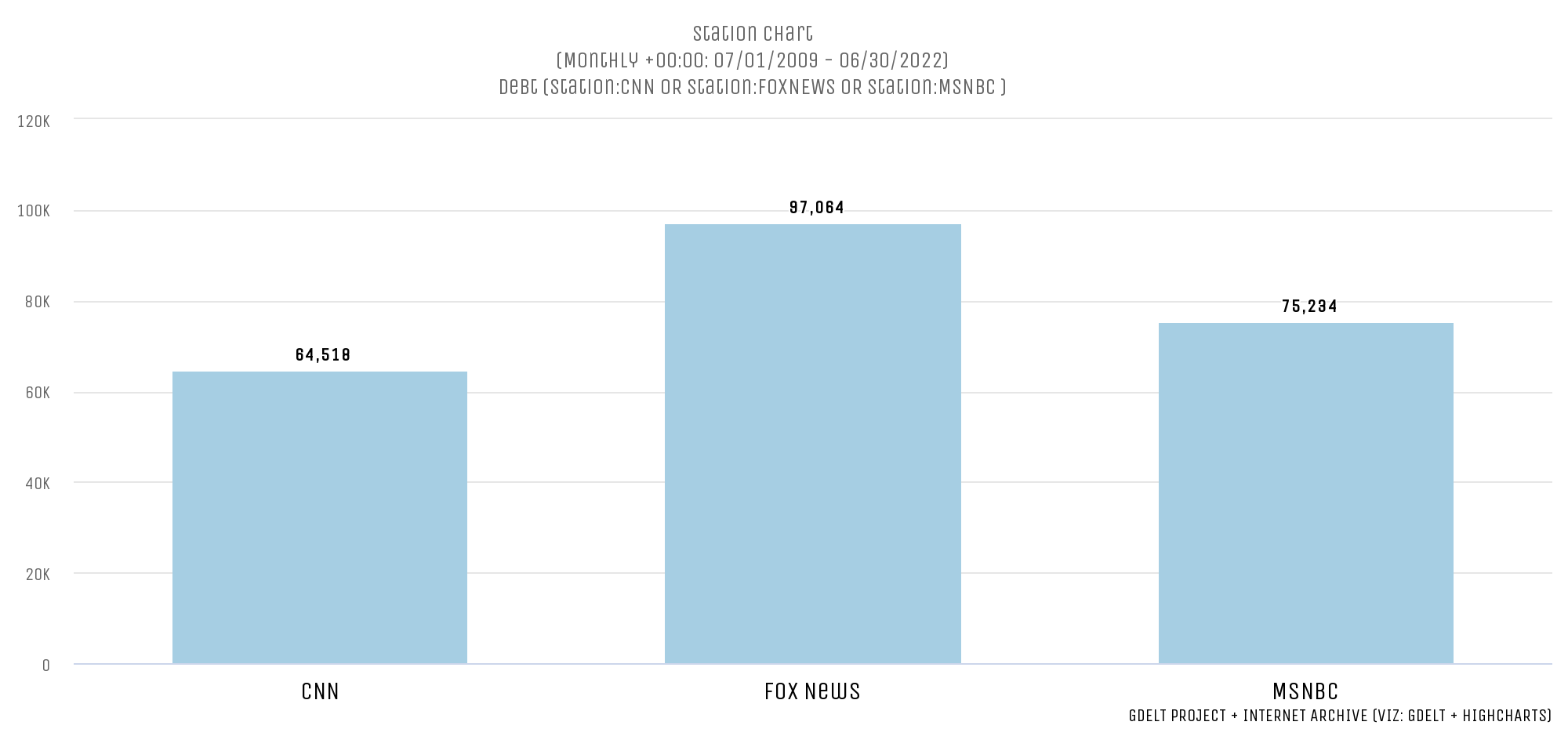 Even business news channels have pivoted away from debt discussion, with Bloomberg ramping down its mentions since a peak in October 2017.