Democrats have made LGBTQ rights a major campaign issue in recent years, yet it seems that in the era of Donald Trump's presidency, mentions of LBGTQ issues have largely disappeared from the media.
The timeline below shows the percentage of airtime on CNN, MSNBC and Fox News 2009-2019 by month that mentioned the word "gay OR gays". Starkly apparent is that mentions have almost disappeared across all three stations since November 2016.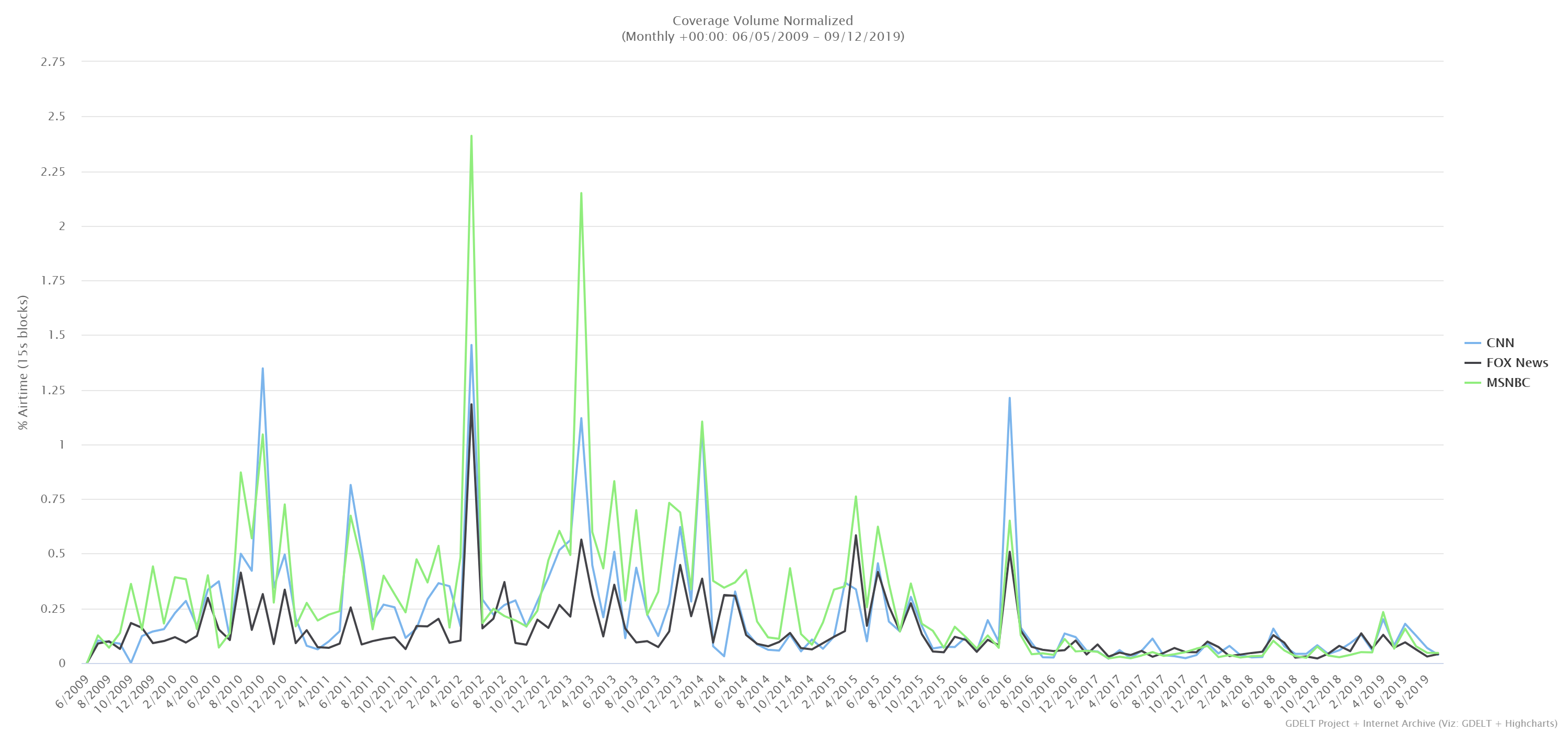 Could it be that news outlets have simply adopted new language? It would be highly unusual for all three stations to change their terminology overnight and especially coincidental that this abrupt transition occurred immediately after Trump's election. The timeline below tests this hypothesis, plotting the percentage of airtime mentioning "(gay OR gays OR lesbian OR lesbians OR transgender OR lgbt OR lgbtq OR queer)". The result is almost identical to the one above, suggesting this shift is unlikely to be a matter of all three stations simply choosing a new set of terms together.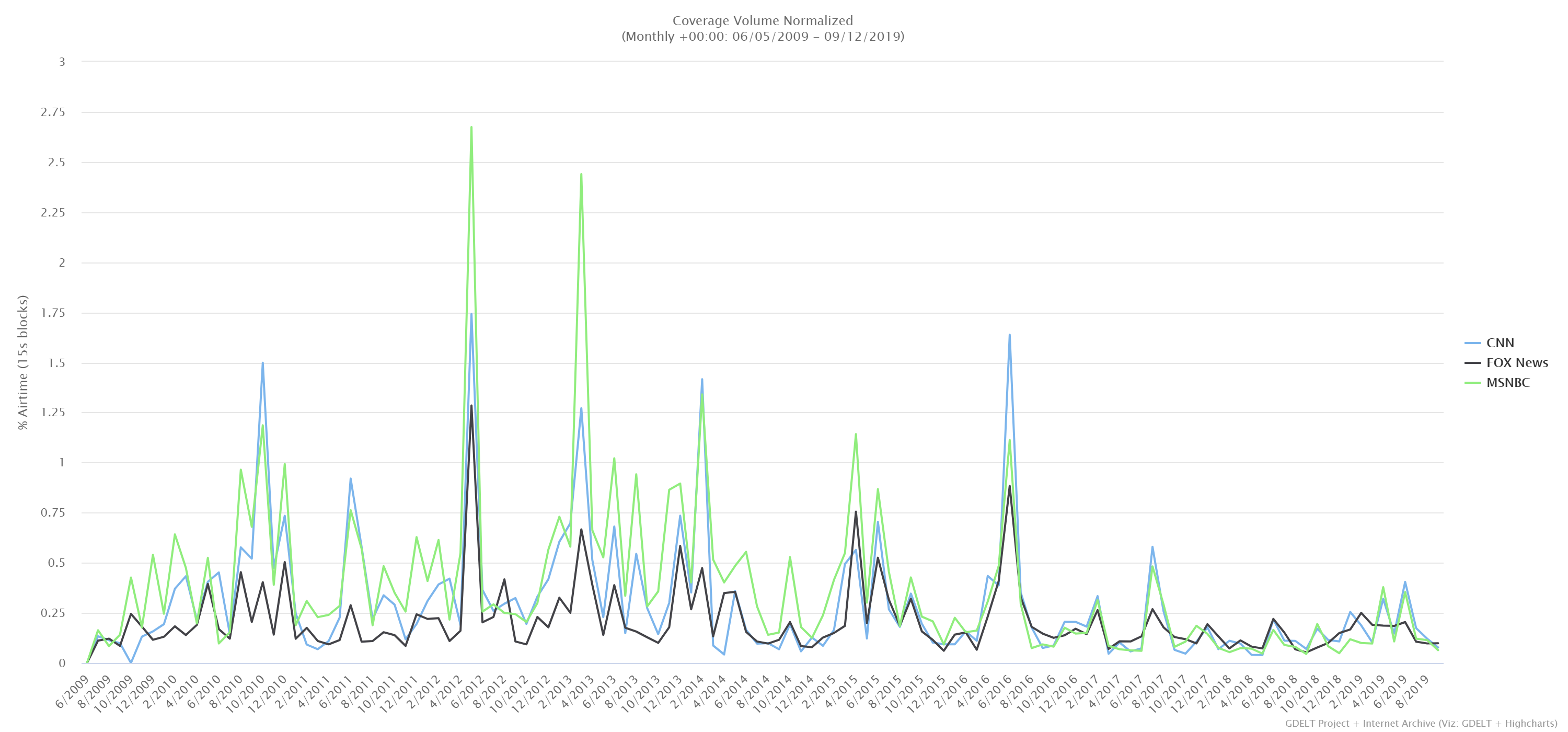 Could it be that the public is simply less interested in LGBTQ issues? The Google Trends timeline below of search interest for "LGBTQ" seems to suggest exactly the opposite. Perhaps most starkly, it shows a sharp rise that is almost in lockstep with television news' abrupt shift away from coverage of the topic.
Clearly the lack of media attention is not due to a lack of public interest.

In the end, the most likely explanation is that in a world defined by chaos, television news has simply shifted its coverage priorities. Though this has substantial ramifications with respect to raising awareness of LGBTQ issues.