We're starting to talk about the economy again and it seems we're also starting to mention economists again, including chief economists.
The timeline below shows the percentage of airtime across CNN, MSNBC and Fox News mentioning "(economist OR economists)" from July 2009 through present.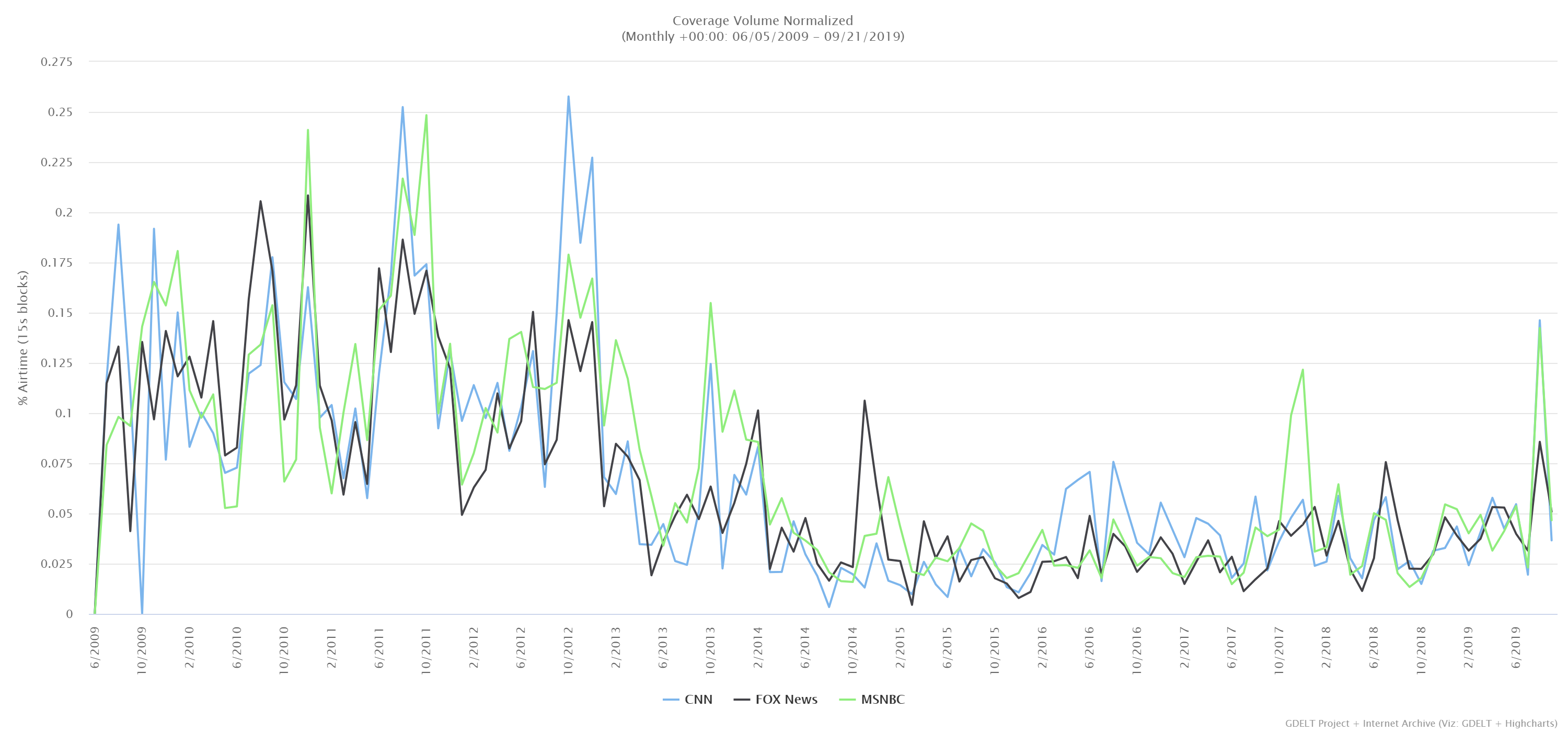 Television news is also starting to mention chief economists slightly more as well, with the timeline below showing mentions of "("chief economist" OR "chief economists")" over the same time period.