In March 2018 the global media abruptly stopped talking about bubbles, from general television news to business television news to worldwide online news.
The timeline below shows the percentage of airtime on CNN, MSNBC and Fox News mentioning "(bubble OR bubbles)" July 2009 to present. Mentions of bubbles remain largely consistent through March 2018 when they suddenly plunge.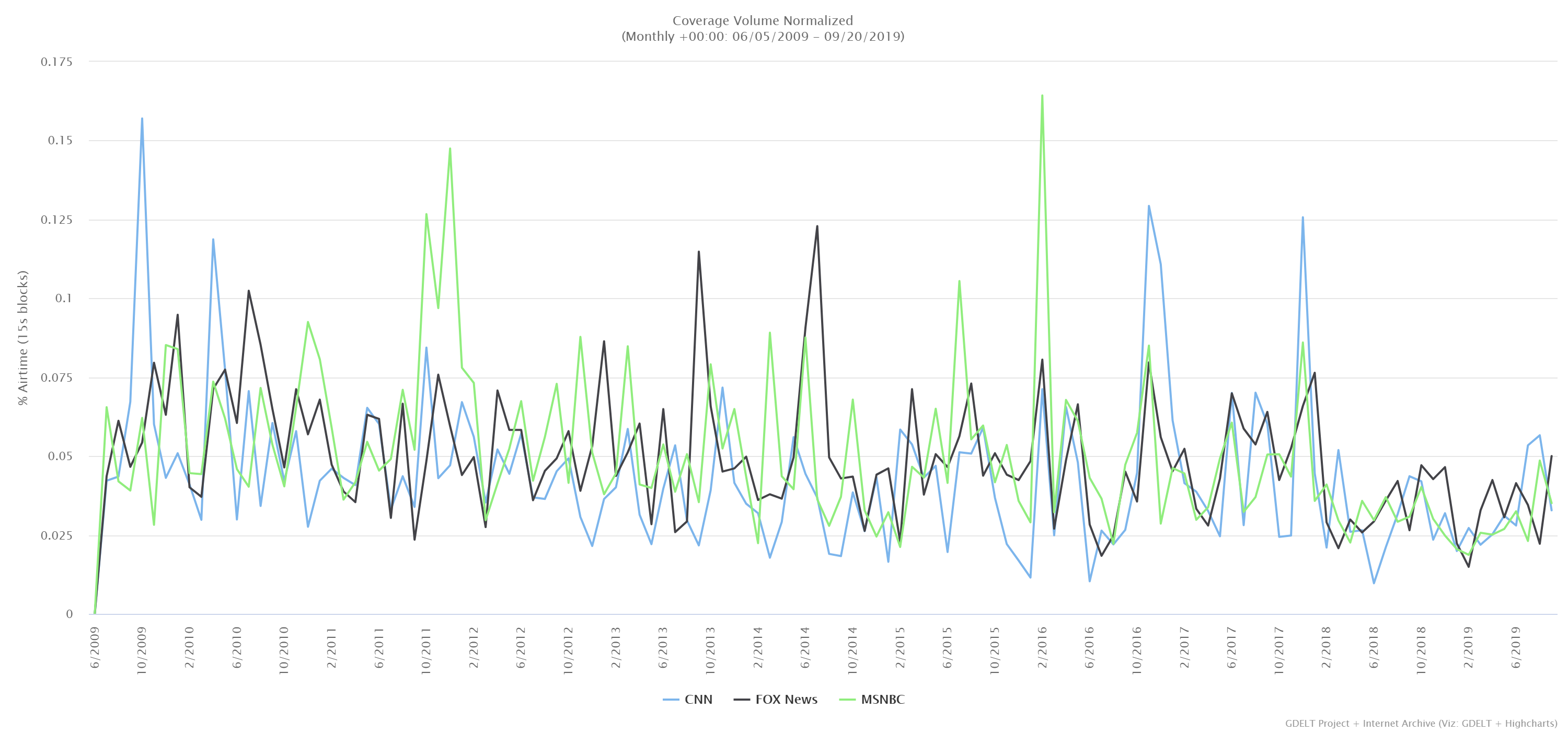 Similarly, the timeline below shows the airtime on Bloomberg, CNBC and Fox Business News devoted to "(bubble OR bubbles)" from January 2014 to present. This graph shows the very same sharp drop at the same time.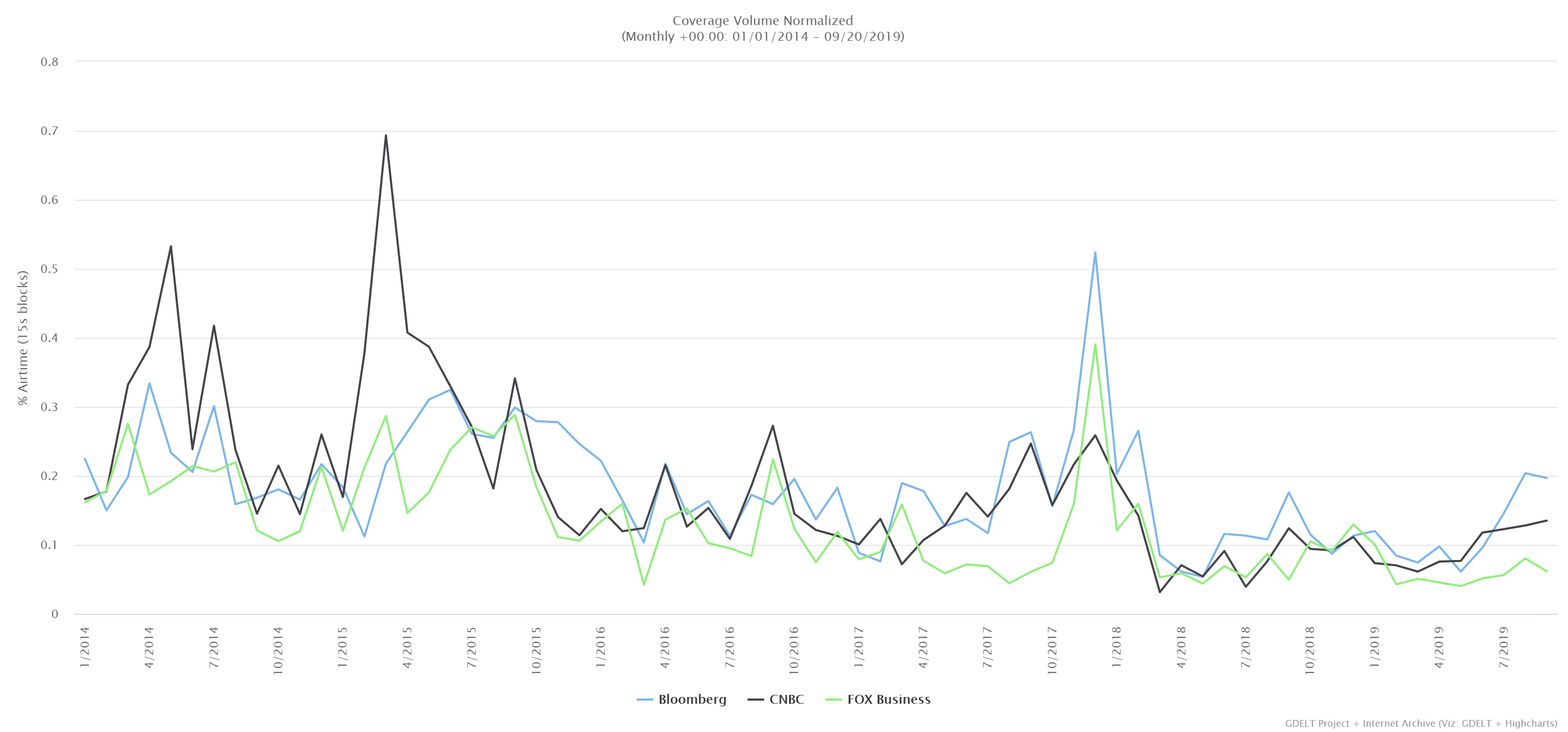 Turning to global online news, the timeline below shows the intensity of worldwide online news coverage of "(bubble OR bubbles) AND (housing OR financial OR economic OR economy OR market OR markets)" from January 2017 to present, showing the exact same sharp dropoff over March 2018.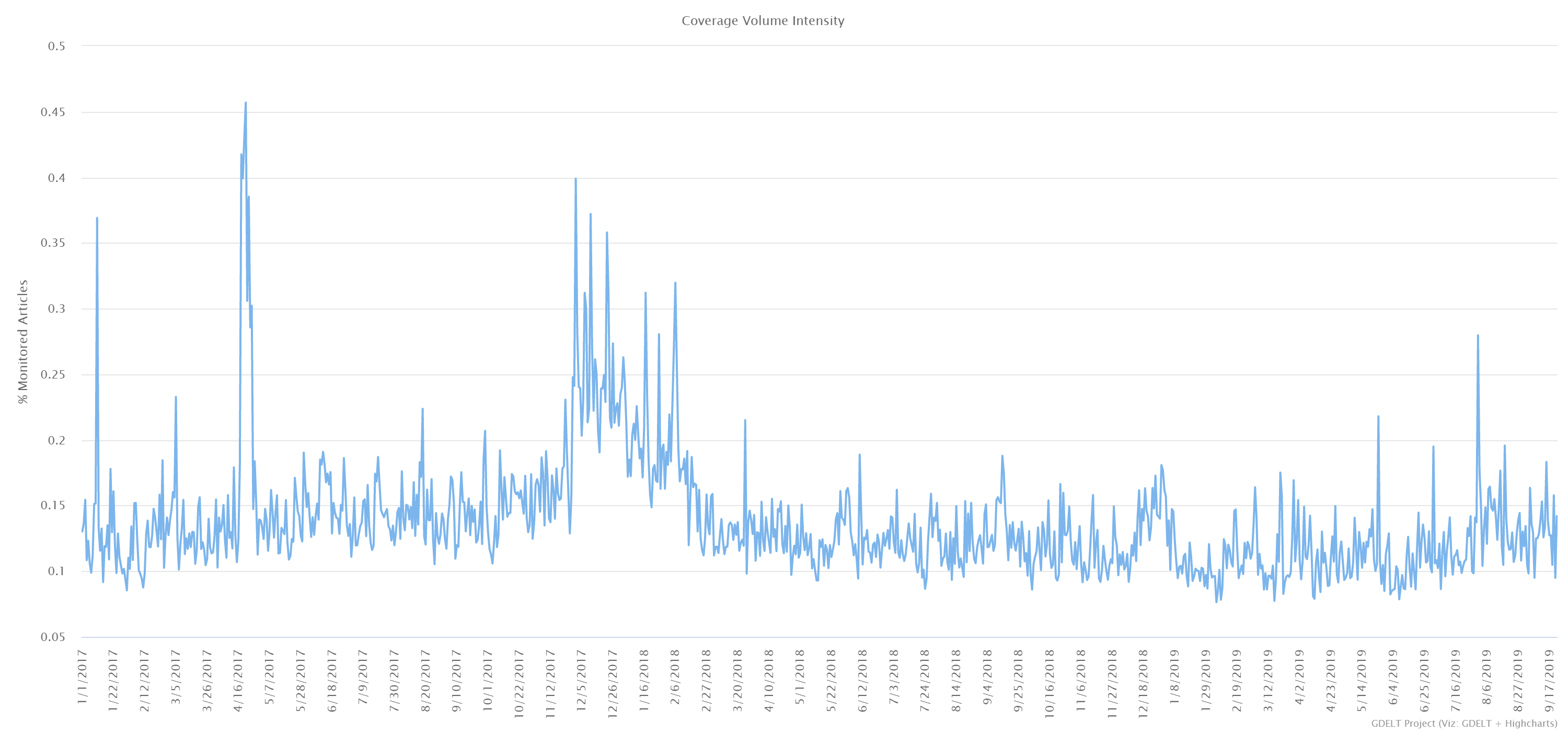 It seems regardless of the medium, we're through talking about bubbles.