Looking at global search interest 2004-present of inflation via Google Trends, we can see that interest has been remarkably stable for nearly two decades, jumping in October 2021.

Zooming into just January 2021 to present, we can see mentions begin to tick up the last week of August 2021, accelerating in September and really taking off in October. mentions began declining in late November 2022 and have remained stable to slightly decreasing since.

In contrast, global online news coverage shows a marked steady linear increase from April 2020, jumping in March 2021. It too shows a decline in coverage from November of last year.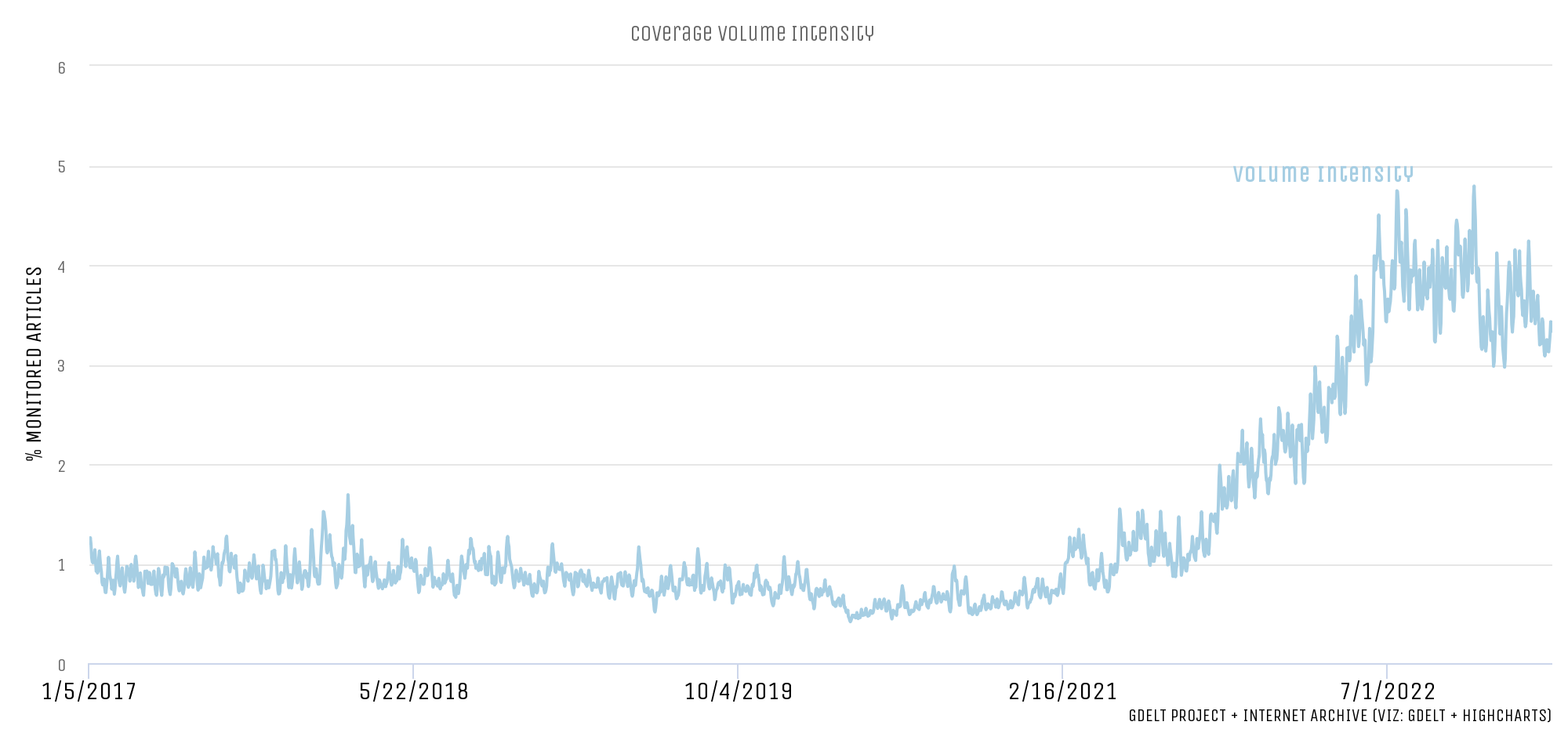 Looking at mainstream US television news, Fox News surges coverage in May 2021, while CNN and MSNBC did not seriously begin covering the topic until November 2021. Similar to search and online news, mentions decrease sharply in November 2022.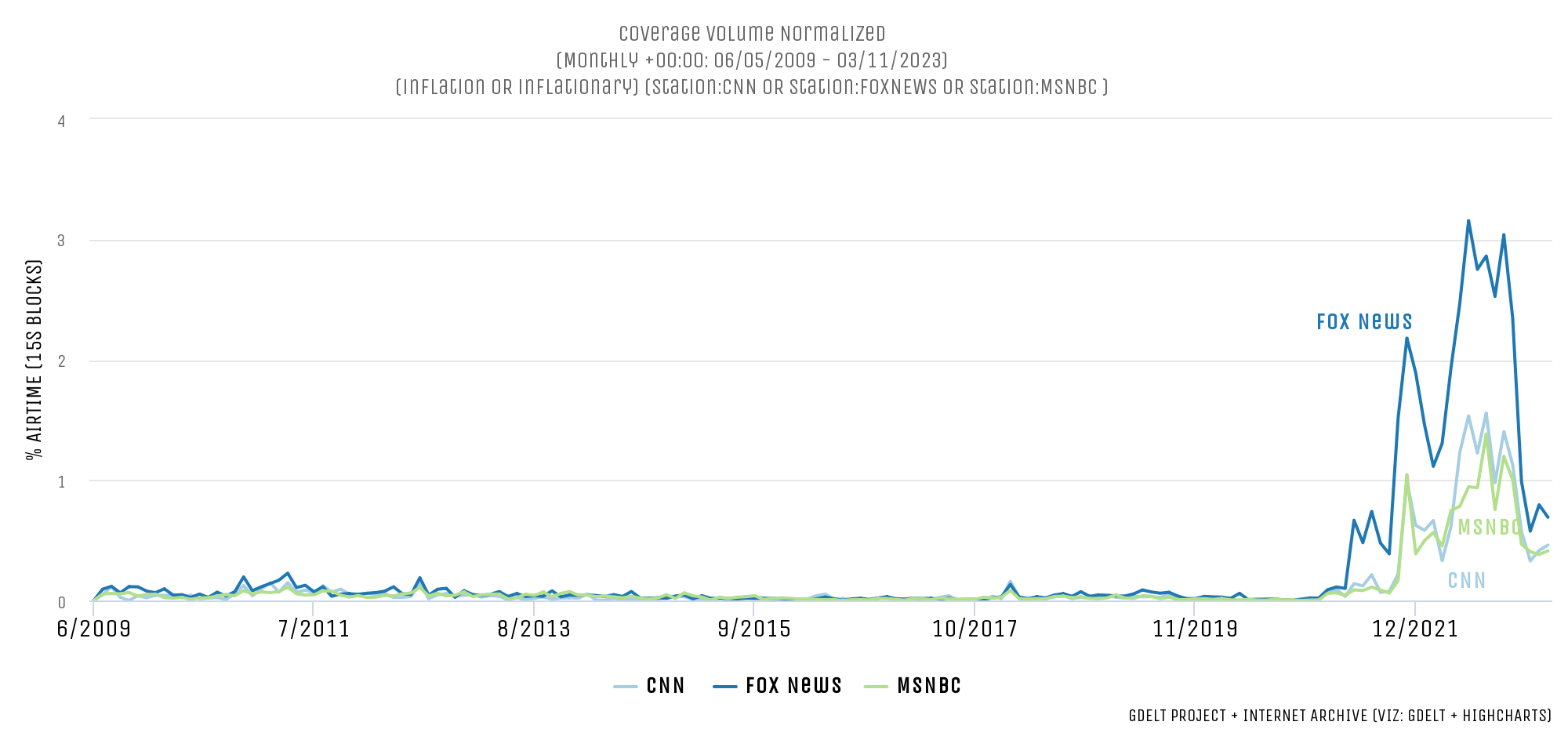 Business television news shows a marked surge from March 2021, dropping from September 2022.