The Persian-language Iranian state TV channel IRINN aired a story February 1st utilizing excerpts from U.S. media to convey that violence against women in the U.S. is endemic, possibly as an attempt to construct a narrative justifying their own domestic crackdown as part of an effort to "protect" women. The video excerpts include a bystander recording of an Ohio police officer punching a Black woman several times in the face and a C-SPAN recording of President Biden saying violence against women is "a national epidemic."
The Persian-language story is presented in the TV Visual Explorer interface with machine translated English language captions derived from a 2-step fully automated AI transcription and translation workflow with no human correction – accuracy is best-effort only and no guarantees are made as to its accuracy.
This Iranian TV news story is particularly noteworthy given the sustained protests over treatment of women in Iran which began September 21, 2022 over the the death of 22-year-old Mahsa Amini, who died in police custody after her arrest for allegedly failing to comply with Iran's strict rules on women's dress by wearing an "improper hijab."   The government has responded by jailing many protestors and reportedly executing some.
The IRINN story's three US media excerpts are listed below. A number of journalists and researchers using the Internet Archive's TV News Archive's collection of Russian TV vhave noted the same leveraging of U.S. TV news excerpts (often from FOX News) to convey anti-U.S. messaging. For example this Washington Post story, Russian TV is very excited about Такер Карлсон's Nord Stream theory.
The IRINN story incorporates excerpts from 3 U.S. sources:
1) A video report, likely produced by CNN, a copy of which is embedded in this Chicago ABC-7 TV News January 26th story from CNN authors, 2 Ohio cops under investigation after video shows officer punching woman in the face. The assault on Latinka Hancock happened on January 16, 2023.
2) A portion of the March 25, 2021 episode of the Daily Show with Trevor Noah, archived here, in which Trevor Noah says, "For many women every time they leave the house it is a risk…" "And that risk of violence is why women are forced to constantly check up on each other to make sure that everyone gets home okay."
3) March 16, 2022 President Biden remarks on the reauthorization of the Violence Against Women Act. Transcript archived here. IRINN excerpts included alternate Persian translations of these portions of Biden's remarks:
" a national epidemic, something the government had to address.  As a society, we literally looked away.  We looked away.  In many places, it wasn't a crime."
 "the most oft-asked questions for the first three years of the act was, "Well, why are you so passionate about this?  Was your mother a victim of domestic violence?  Was your sister or your wife?"
"How many times have you been in a crowded airport or in a circumstance where you see a man not physically beating but abusing a woman — and you just say, "You know, I don't want to hear that.  I don't want to — I don't know what to do."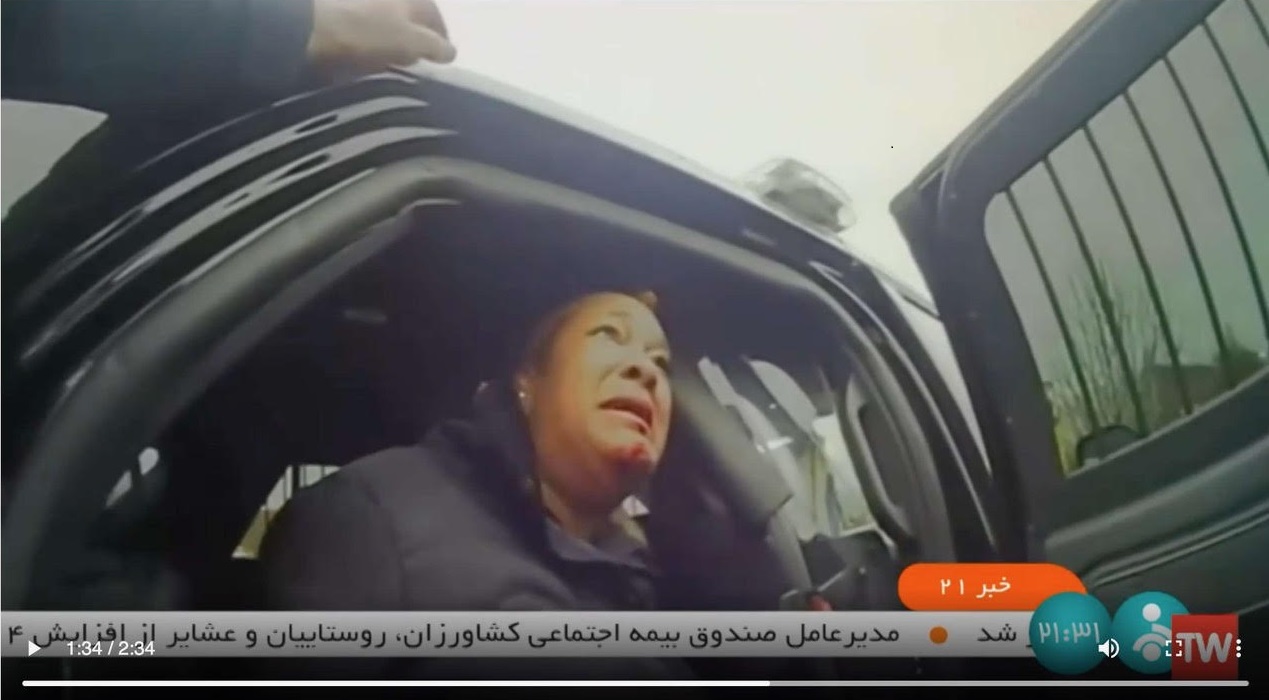 Persian Automatic English Translation (experimental 100% automated translation – accuracy is best-effort only and no guarantees are made as to its accuracy):
Violence against women in America has become a serious concern for families . This crisis is so great that leaving the house is considered a dangerous thing for American women. 
Whenever we got home, I was texted this text message , which is widely used in American society. A request arising out of concern for women and To make sure that the girls got home safely , the words of an American mother who is constantly worried and meditating on her young daughter . When you get home, let me know about this amount of public concern. 
Famous American television presenters say that this amount of concern shows that there is too much violence and insecurity in American society. For many women, every time they go out to do something, it is a dangerous thing. It is considered in today's woman America, this has become a normal routine that you always have to follow up whether the girls and women arrived home without any problems. This means violence against our women, maybe the back-to-back blows, the rats tied up by this angry American policeman, show me a picture on the face of this woman. more realistic than the level of violence against women in the American society, the reason for the violent treatment of this woman by the American police was only 30 cents difference in the account of the seller of a sandwich shop. The national epidemic in this country describes but smooth mother and sister John was a victim of domestic violence. This phenomenon is very common in our society, where a man beats a woman or is very aggressive.
This analysis is part of an ongoing collaboration between the Internet Archive and its TV News Archive, the multi-party Media-Data Research Consortium and GDELT.