The GM strike is receiving surprisingly little media attention on both television and online news.
The timeline below shows airtime on CNN, MSNBC and Fox News mentioning " (uaw OR "general motors") AND (strike OR striking OR strikers)" from August 28th to present. Interestingly, Fox News was the first to pick up on the strike, followed by CNN and then MSNBC. All three have quickly moved on.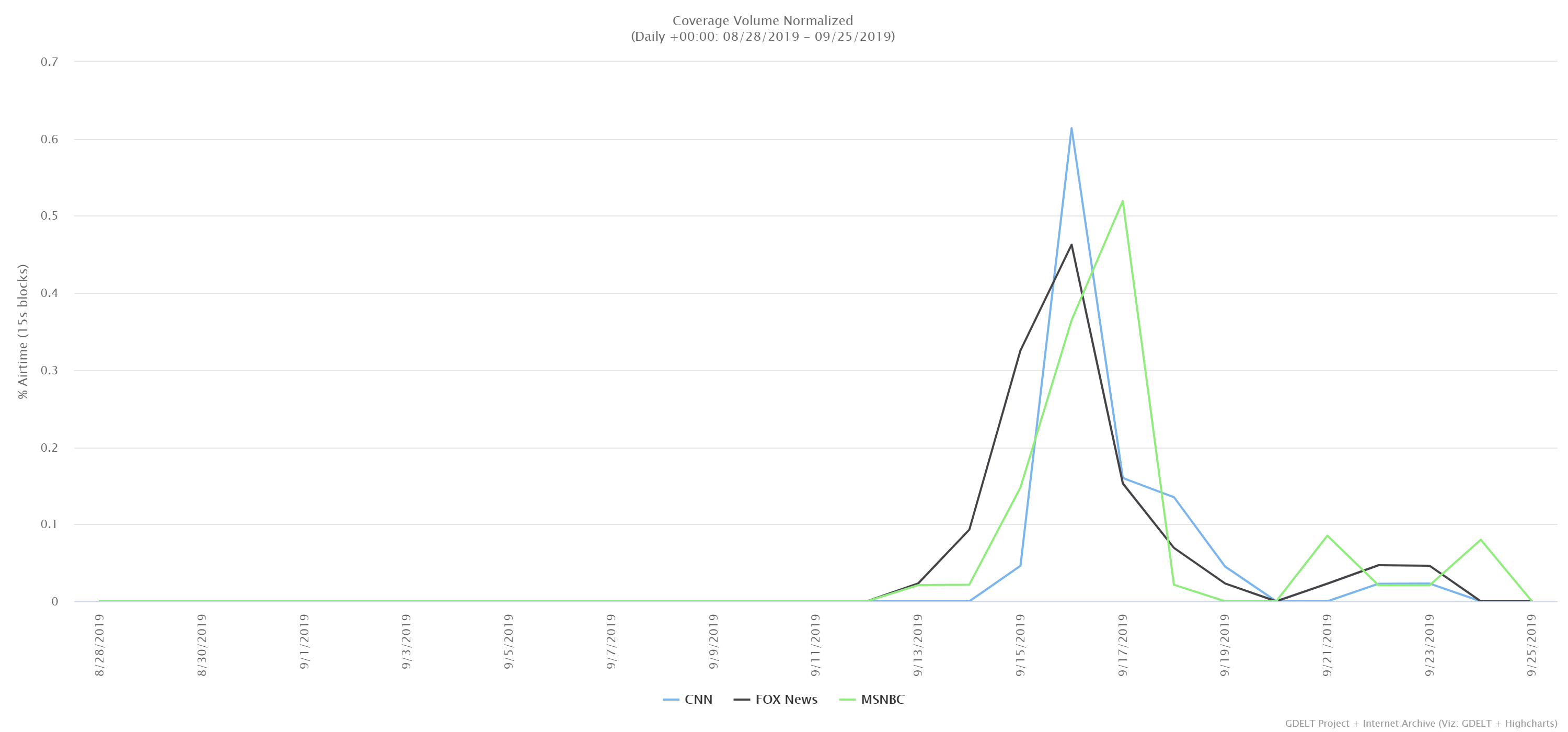 Online news coverage has also quickly turned its gaze to other topics.