After more than a month of steadily declining media interest in the Hong Kong protests, it seems September 29th was a turning point, with media interest steadily building over the past week to levels not seen since the very beginning of the protests three months ago and its media peak on August 13th.
The timeline below shows global media attention to "("hong kong" OR "hong kongers") AND (protests OR protests OR protesters OR riot OR riots)" since January 2017.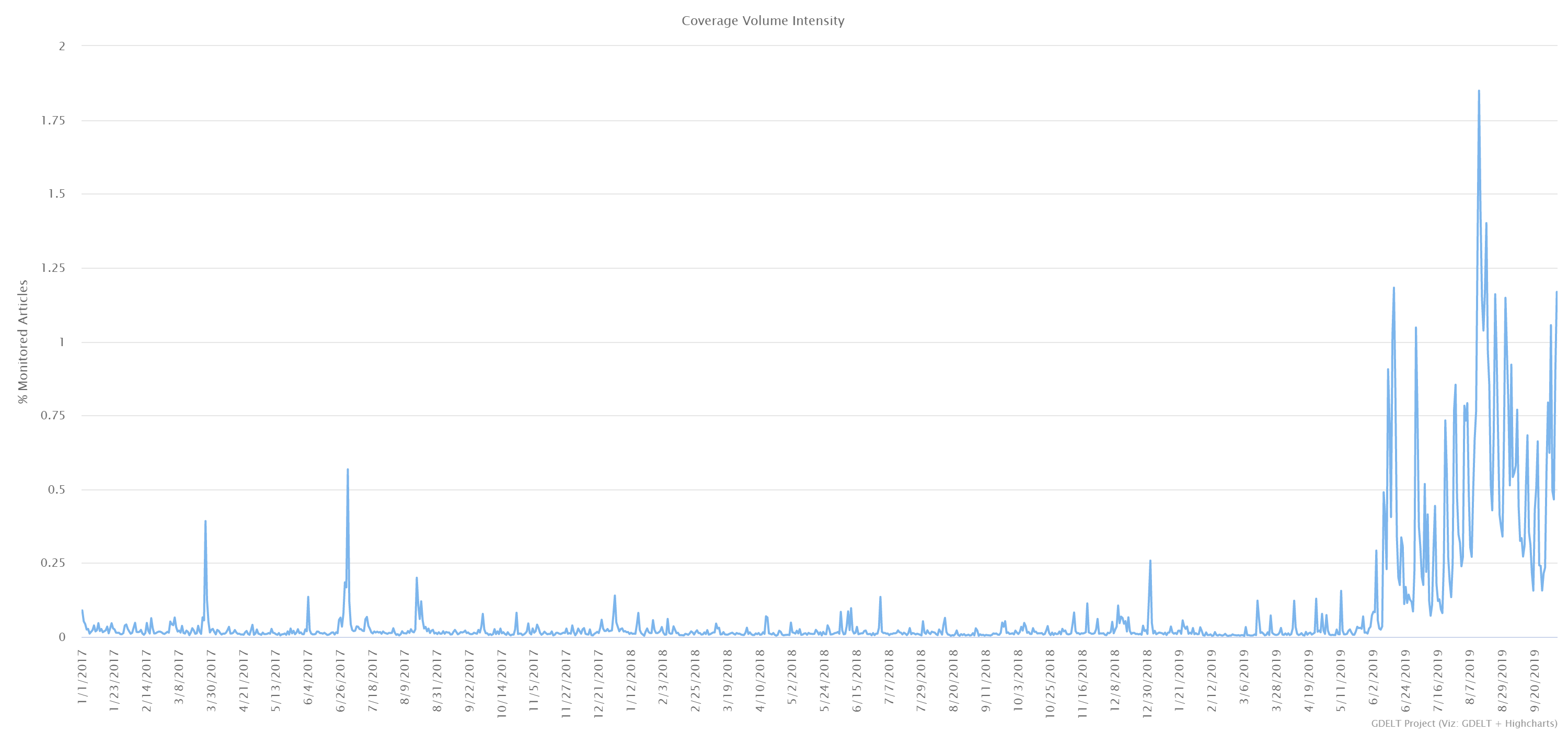 The timeline below shows the same results, but zoomed into the period May 1, 2019 through present to make the steady increase of the past week more visible.