From July 2009 through the end of 2014, Fox News mentioned "feminist OR feminists OR feminism" only slightly more than CNN or MSNBC. Starting in April 2015, however, Fox has consistently mentioned the topic vastly more than its peers, as seen in the timeline below.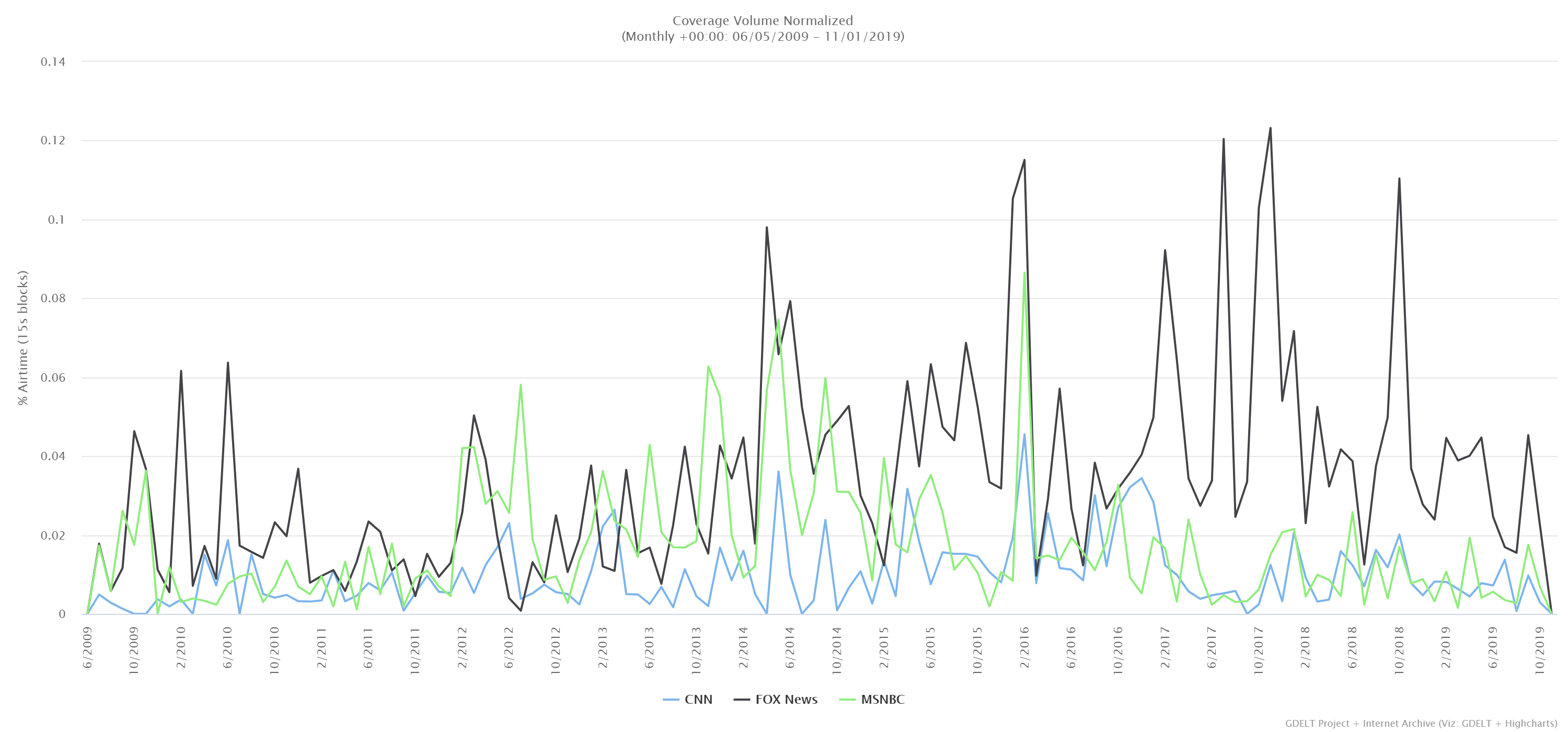 The chart below shows the same graph organized by station, showing just how significant Fox's greater attention is.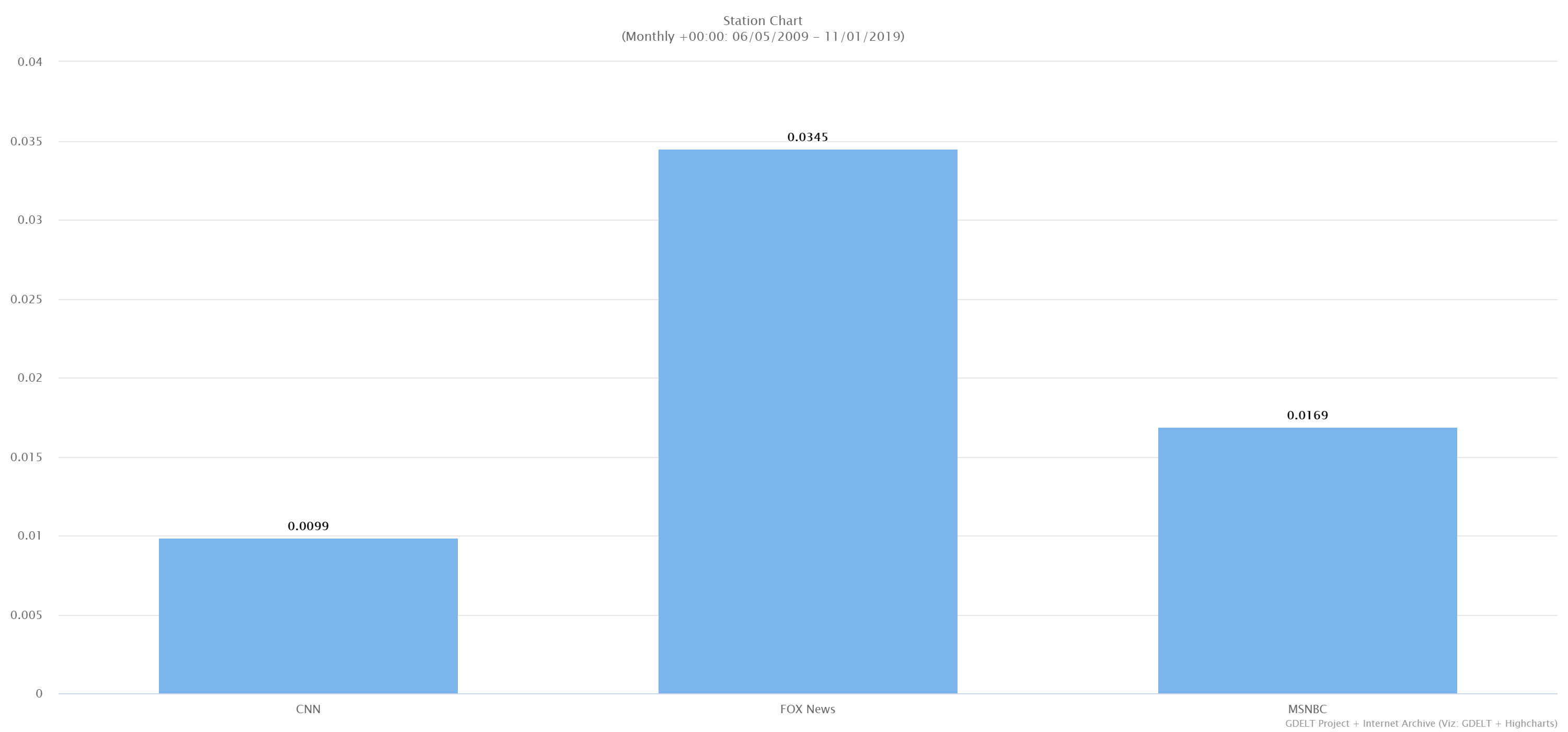 In contrast, MSNBC was the first of the three stations to mention "intersectional OR intersectionality" though Fox News has taken up the mantel in 2019.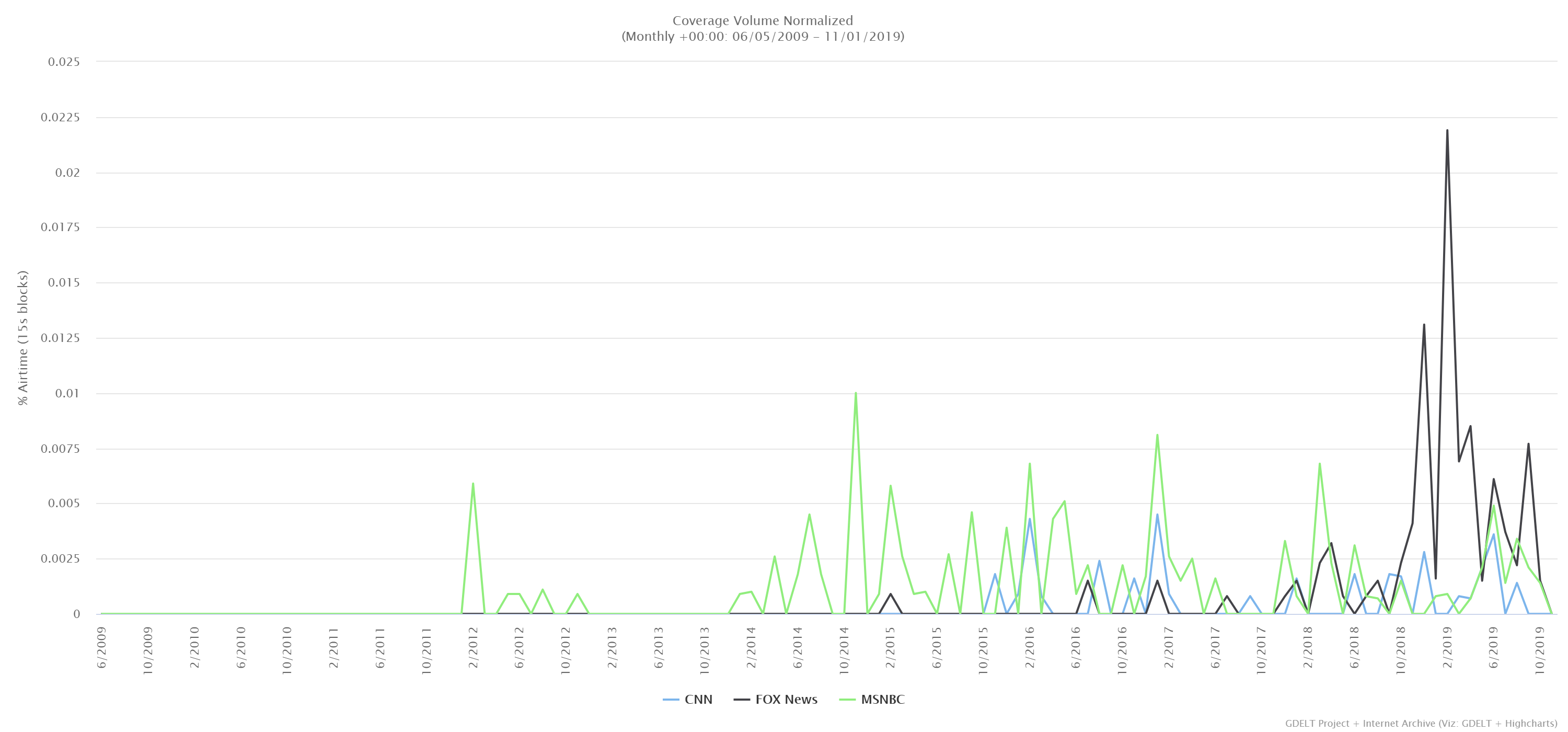 The chart below shows the station breakdown over the past decade.