Elizabeth Warren has been in the news this month over her taxation plans, but it is her "Medicare For All" plan that, previously relegated to the Democratic Debates, has been dominating the airwaves, marking a pivot from inequality to health insurance for coverage of her campaign.
The timeline below shows the airtime by day from January 1, 2019 through present on CNN, MSNBC and Fox News using the Internet Archive's Television News Archive that mentioned "warren AND (rich OR richest OR wealth OR wealthy OR inequality OR billionaires OR millionaires OR billionaire OR millionaire OR tax OR taxes OR taxation)" or "warren AND (medicaid OR medicare OR insurance OR health)".
While early campaign coverage focused on her inequality efforts and November has received a fair bit of attention to the topic, it seems coverage is increasingly turning on her health care proposal – a topic formerly relegated largely to the Democratic debates.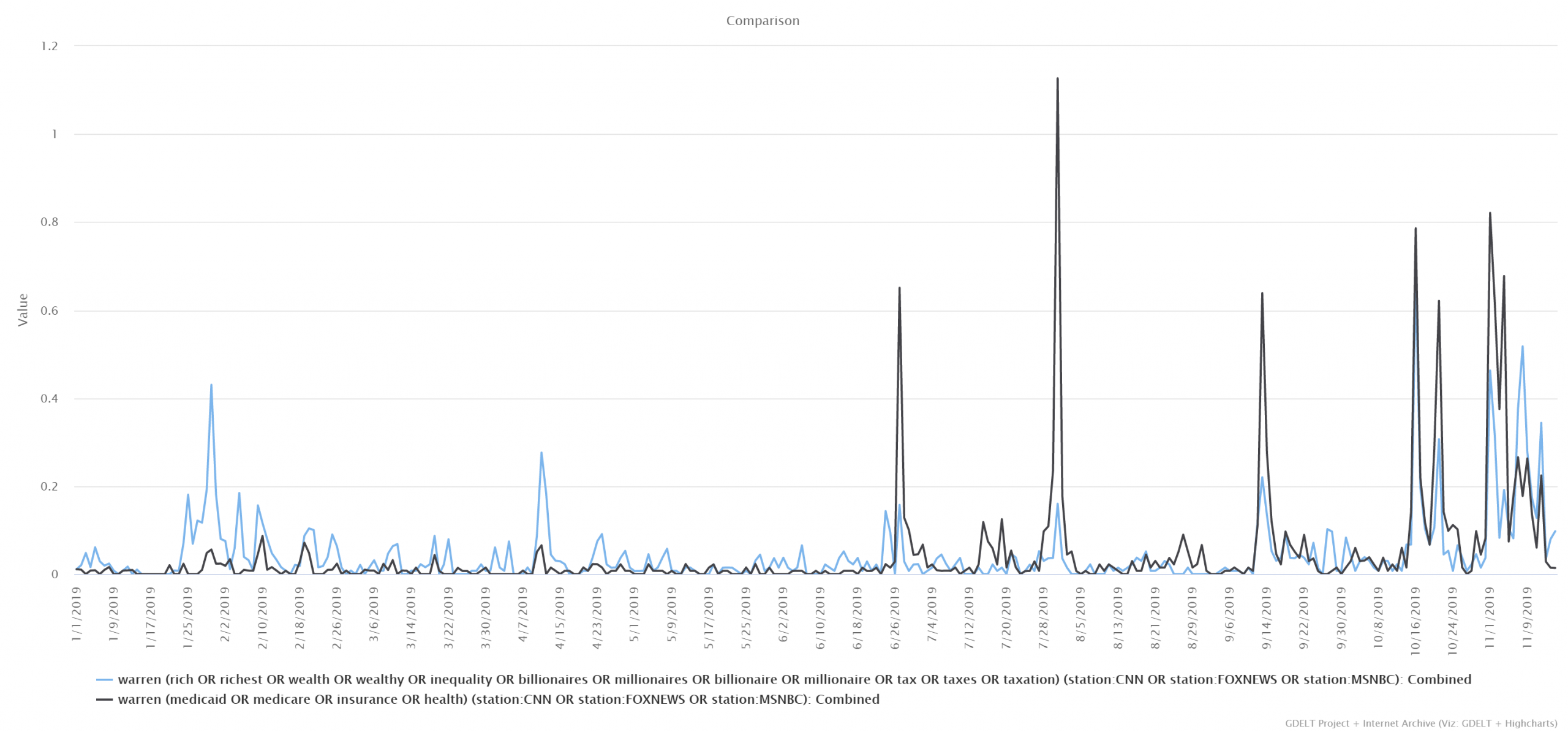 Interestingly, for Sanders it was health care that dominated his coverage over time, rather than inequality.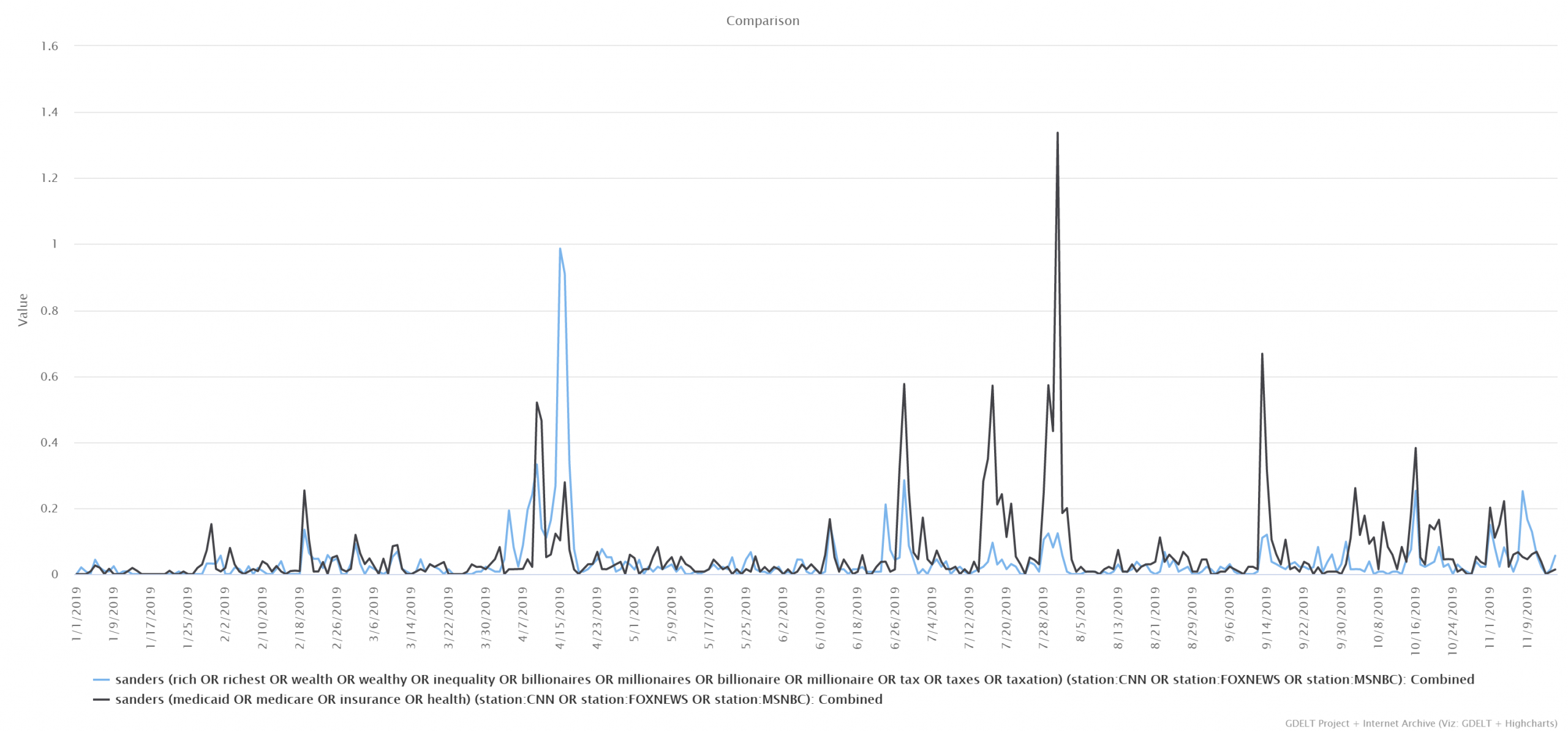 For Biden, inequality has never factored significantly into his coverage, while health care largely clustered between the first three debates and received little attention since.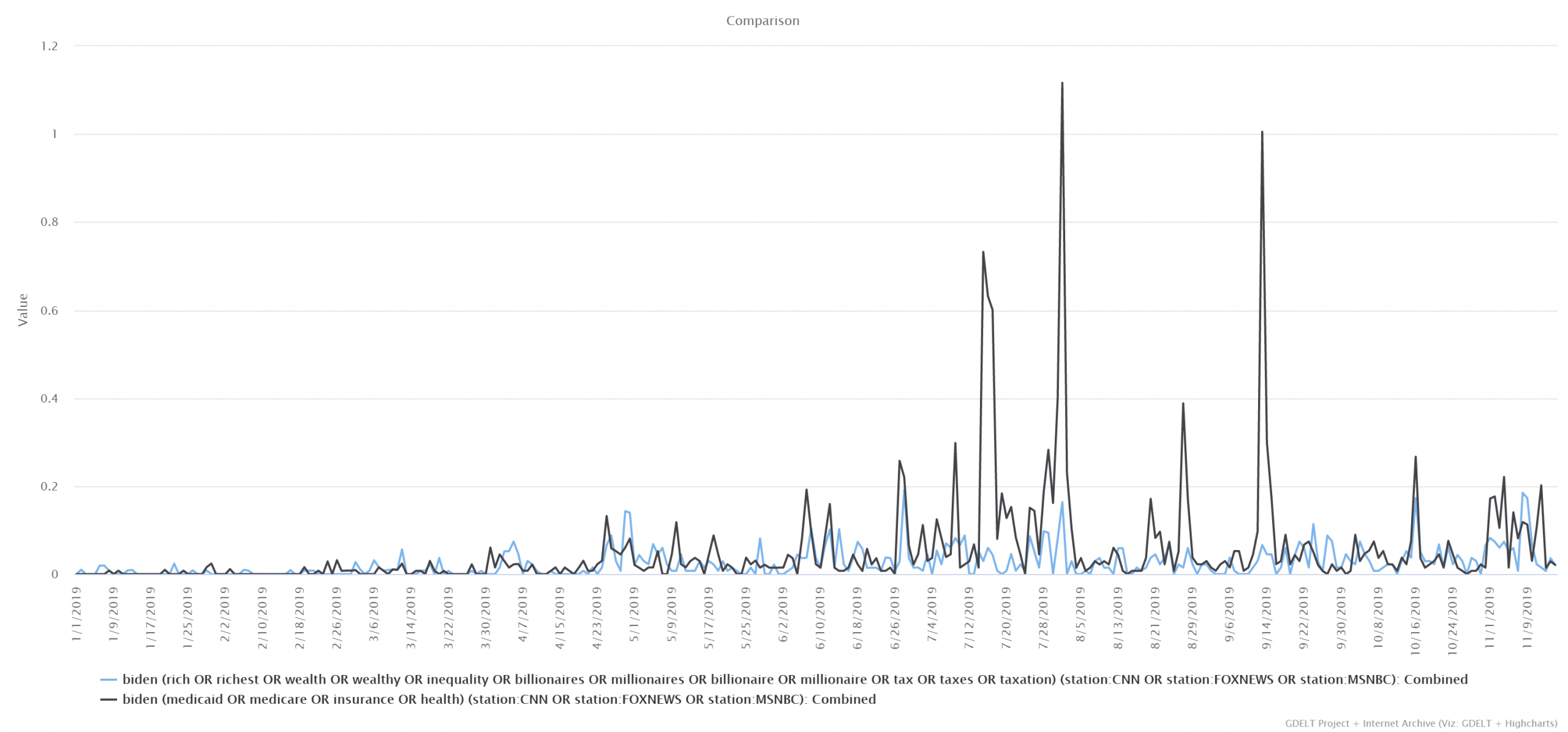 Overall, health insurance has received more coverage than inequality, with the division really widening in late May.