What can we learn by comparing chyron and captioning coverage across television news for a major event like the Hong Kong protests?
The timeline below shows the total number of mentions of "Hong Kong" on BBC News, CNN, MSNBC and Fox News by month since August 25,2017. Coverage hits an initial peak in July 2019 but then increases and hits a final peak the month later in August 2019.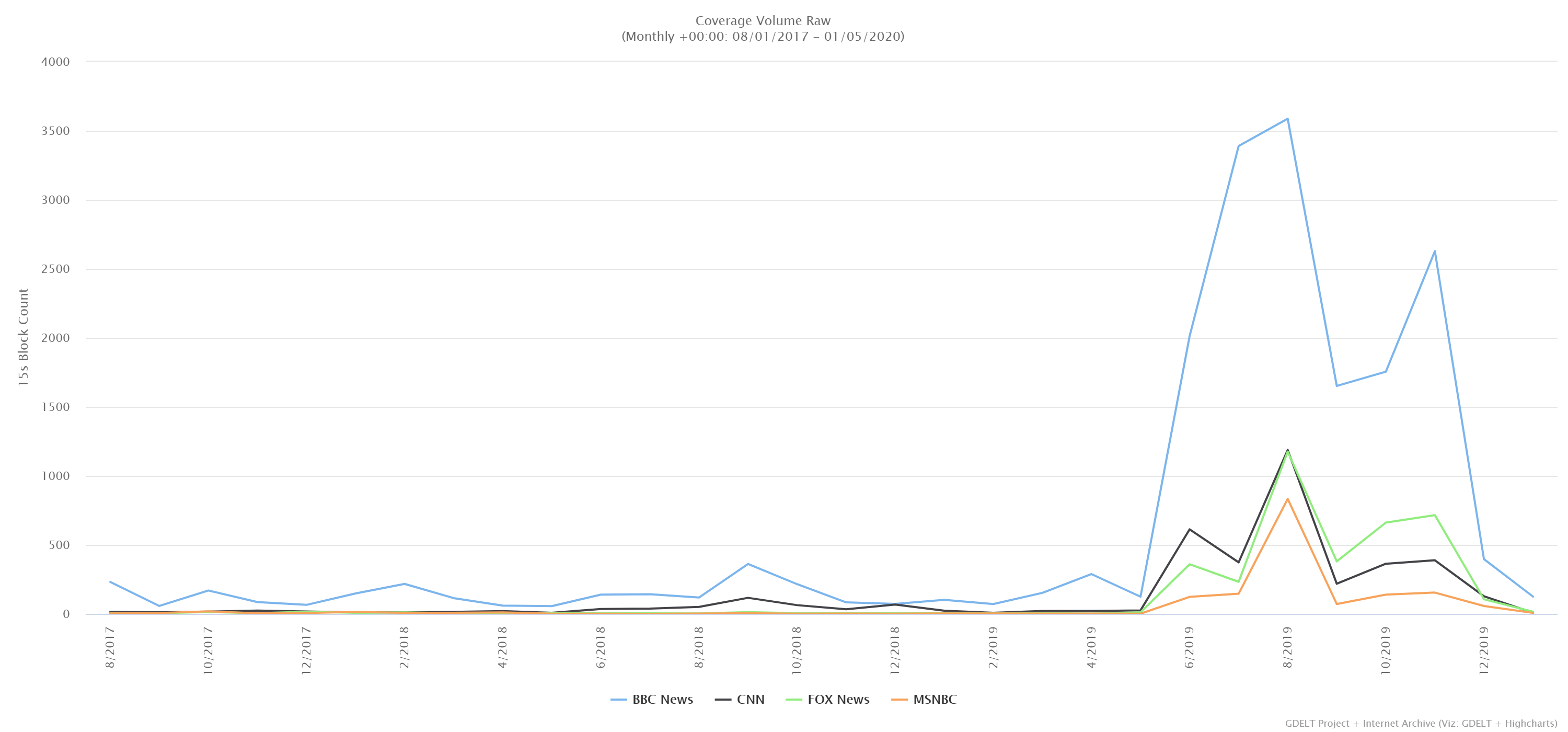 The timeline below shows the total seconds of airtime by month on the same four stations that featured "Hong Kong" in the chyron text. Here the overall contour of coverage is largely similar, however, unlike overall captioning mentions, mentions of Hong Kong peaked in July 2019 and then immediately began to decline instead of increasing and peaking in August.