How is climate change being covered in chyrons? The timeline below shows mentions of "climate change" and "global warming" and "climate crisis" on BBC, CNN, MSNBC and Fox News chyrons over the past two and a half years, showing mentions really started increasing in September 2019.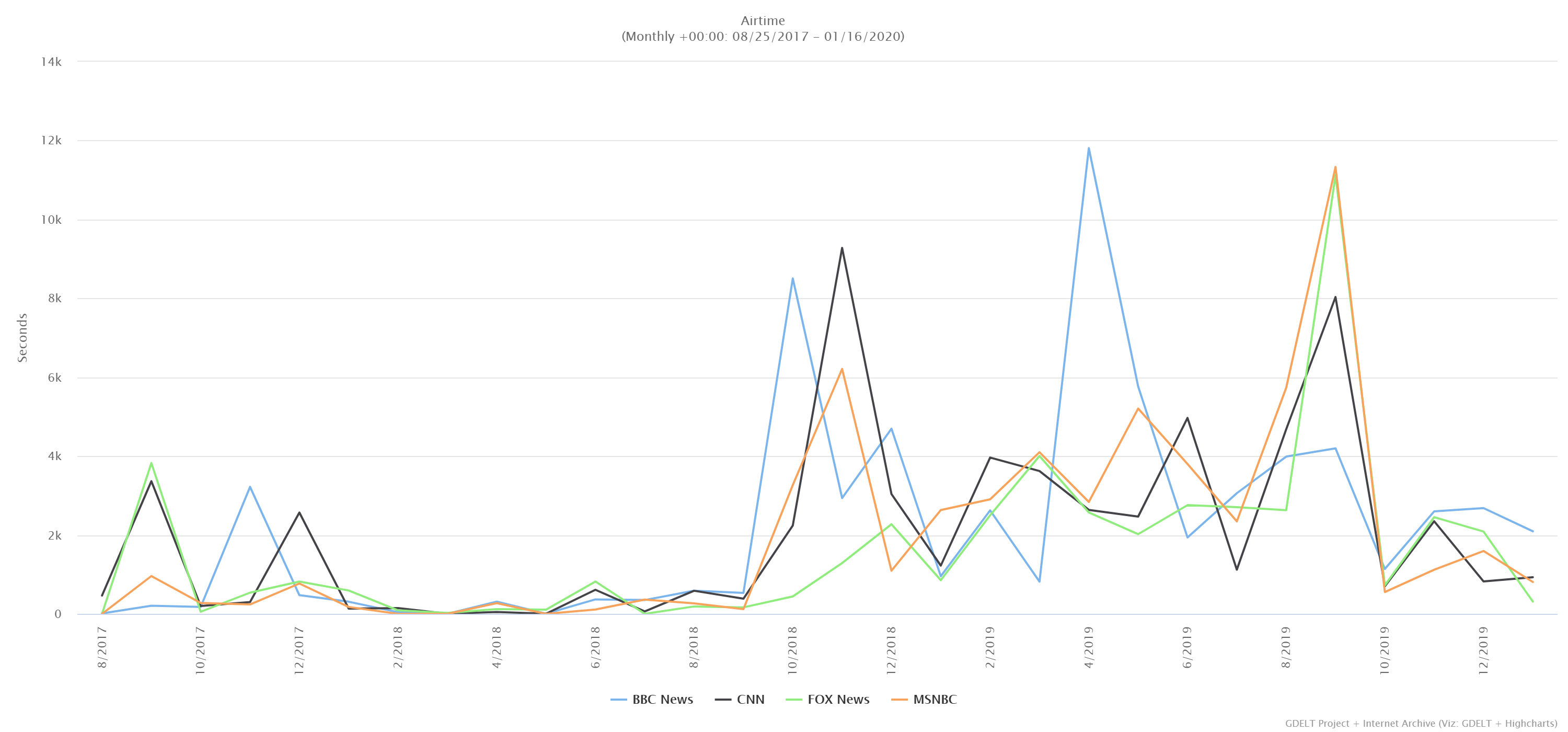 In terms of station breakdown, BBC has mentioned climate change the most and Fox News the least.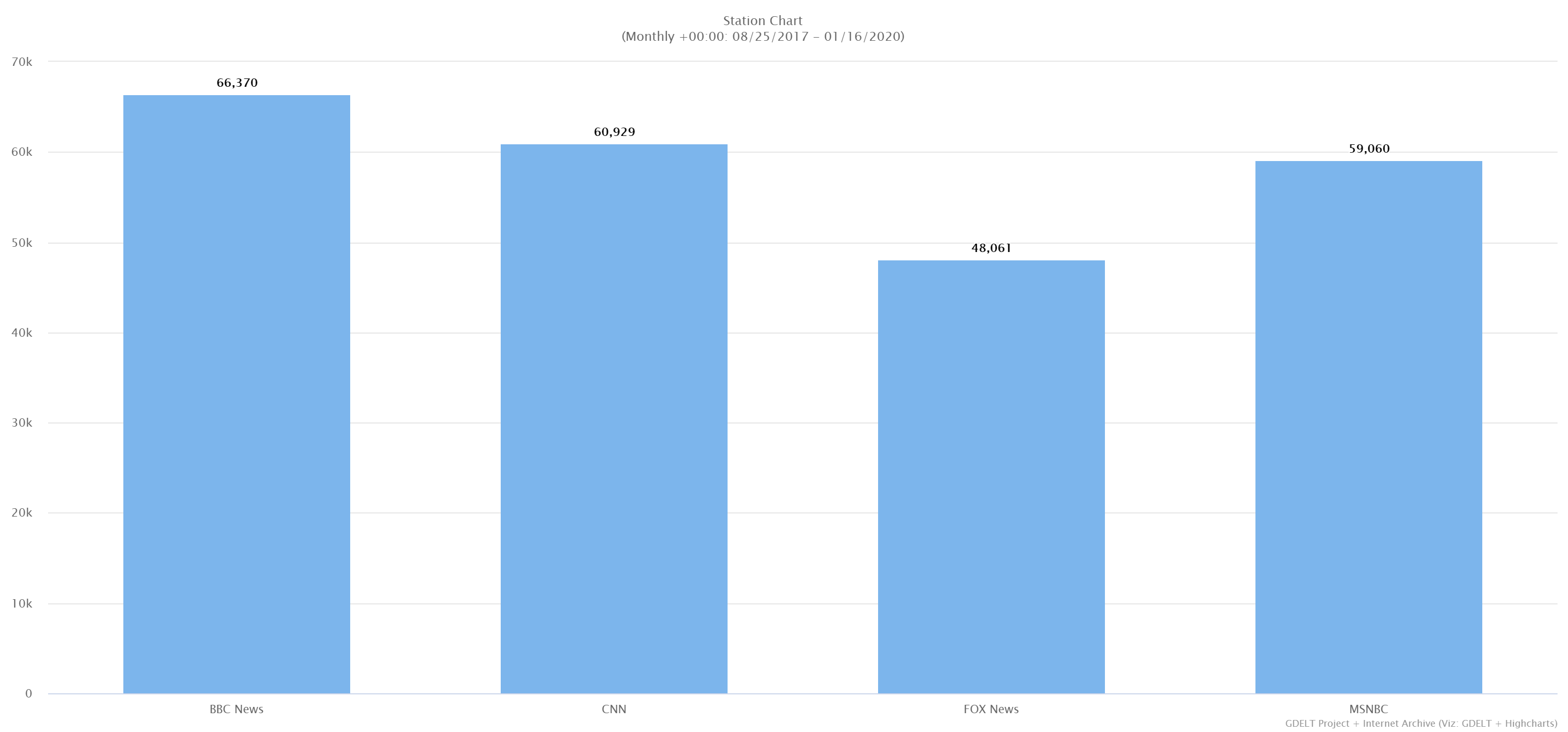 Words appearing in climate-related chyrons can be seen below.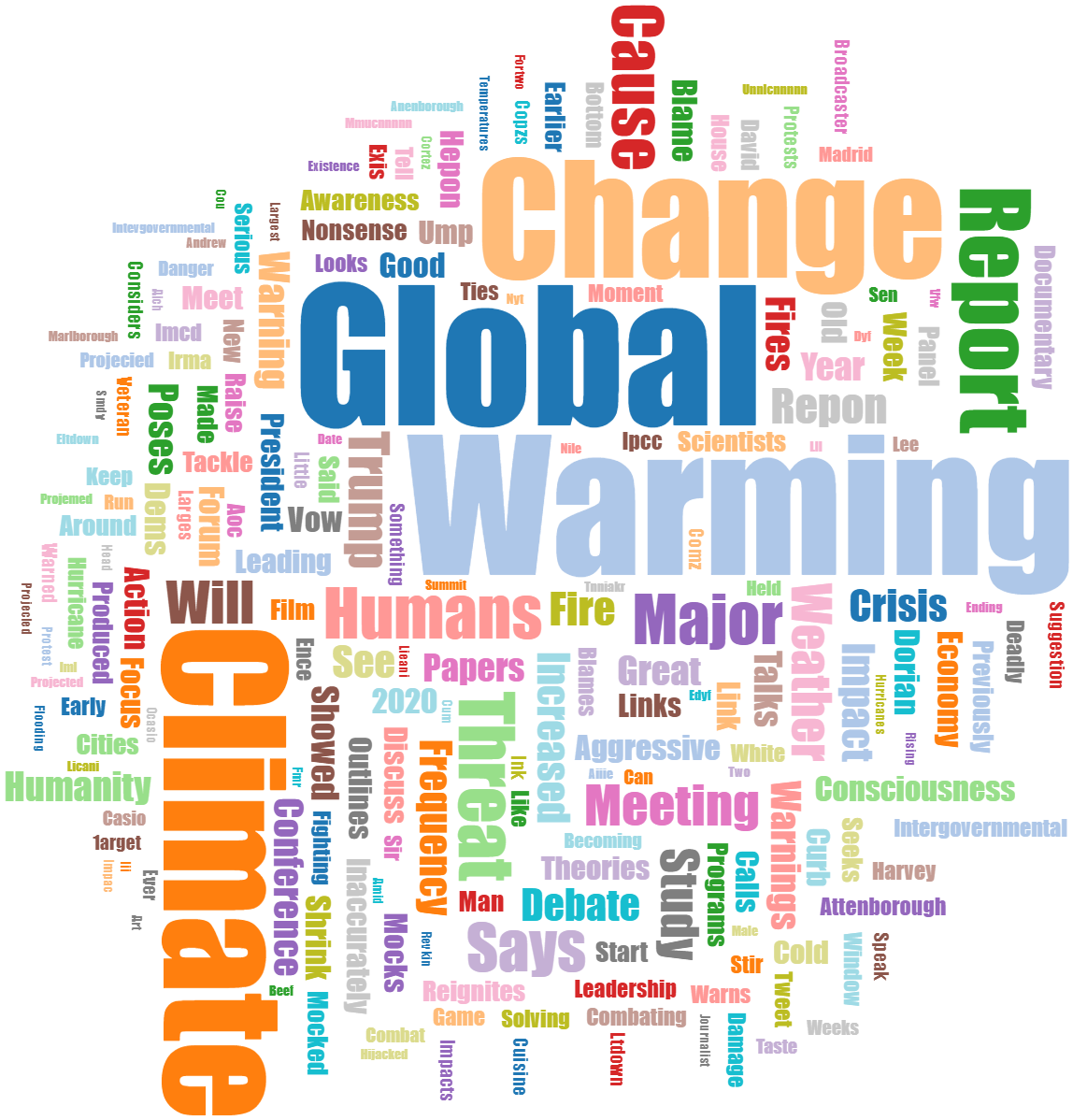 As with spoken word captioning, "climate crisis" appears to be a uniquely CNN term and really took off around June 2019.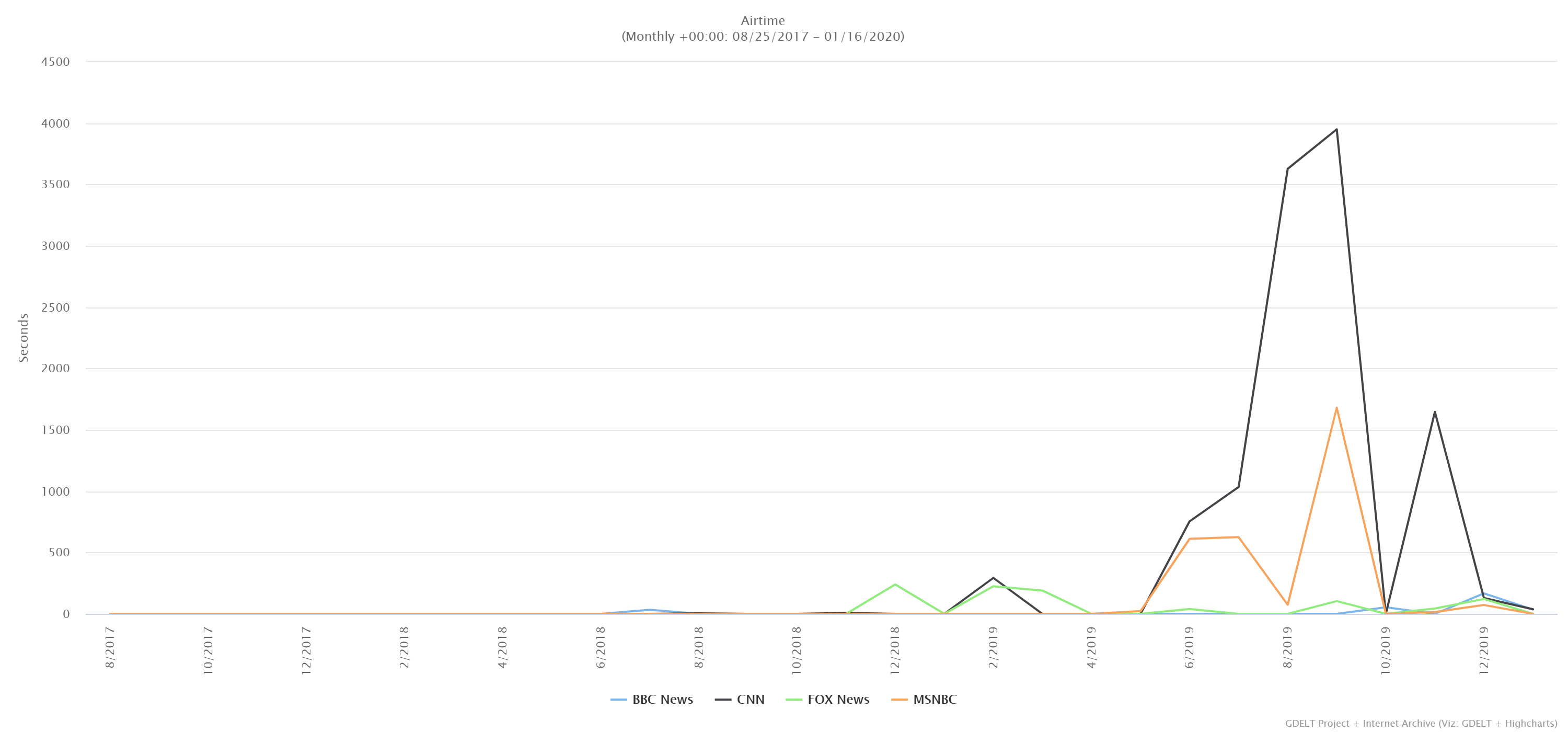 The term "global warming" appears on its way out and was used least often by MSNBC.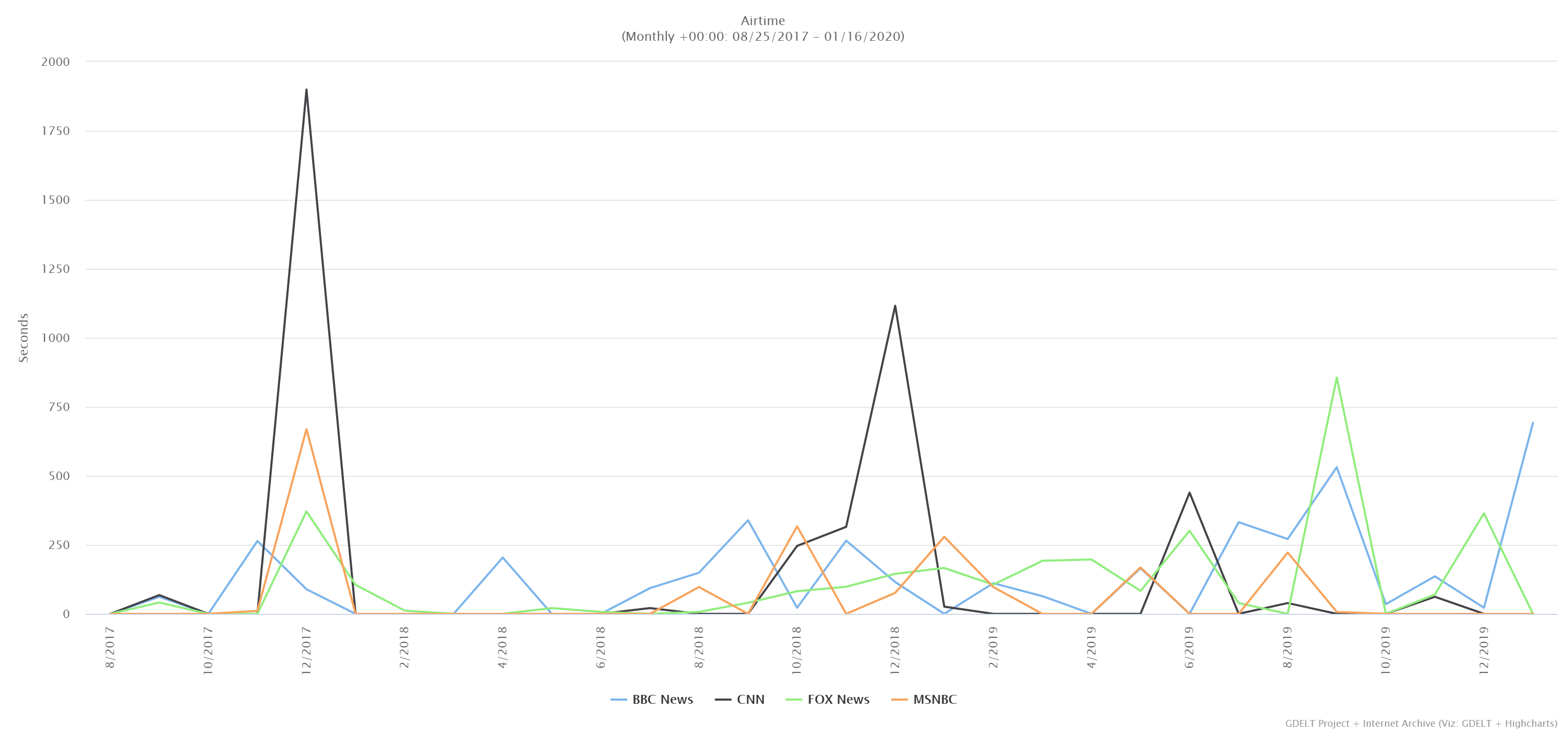 Instead, as with other media formats, "climate change" has become the new go-to terminology.