Using the new April 20, 2016 – September 7, 2019 historical backfile of social media links found in worldwide news coverage monitored by GDELT, the timeline below shows the number of articles containing a link to a Facebook, Instagram, QQ, Twitter, Vimeo, VK or YouTube post by day, with a 7-day rolling average to smooth the data.
The vertical surge in July 2018 is the result of the first stage of the upgrade of the GDELT crawler infrastructure to GEN 3, which brought with it much higher accuracy at correctly detecting and resolving social media outlinks found in news articles.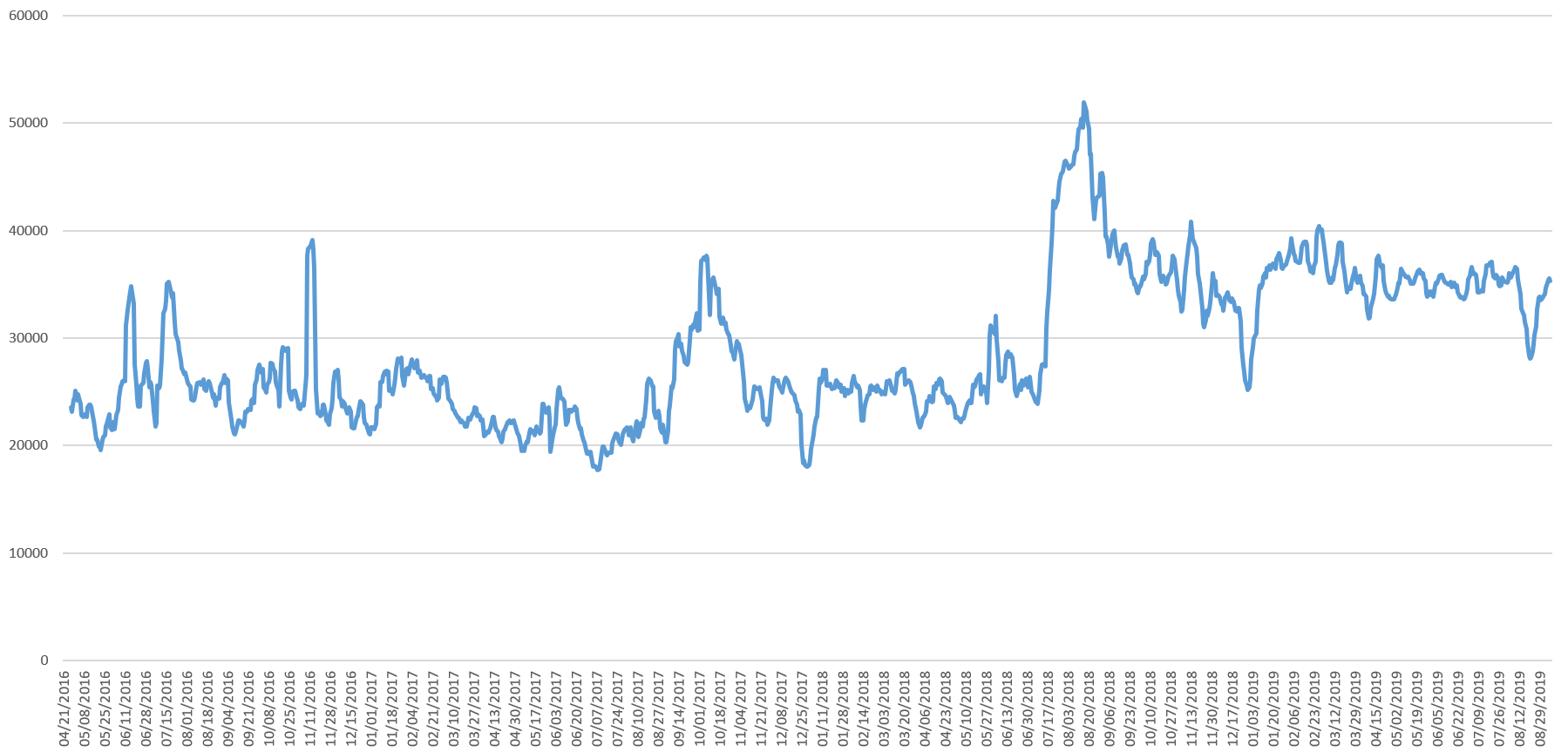 Though, interestingly, YouTube outlinks do not exhibit this July 2018 surge, as seen in the timeline below.