When news of a polio outbreak in New York first broke in July, Fox News covered the story the most, but thus far this month Fox News has barely mentioned it, as CNN covers the story steadily and even MSNBC has begun to mention it more, even . BBC News mentioned it heavily in an intense burst, but has largely pivoted away. Fox also mentioned polio less during the first year of Covid as media coverage raised concerns about the shift of public health resources around the world from vaccine campaigns like polio to the pandemic.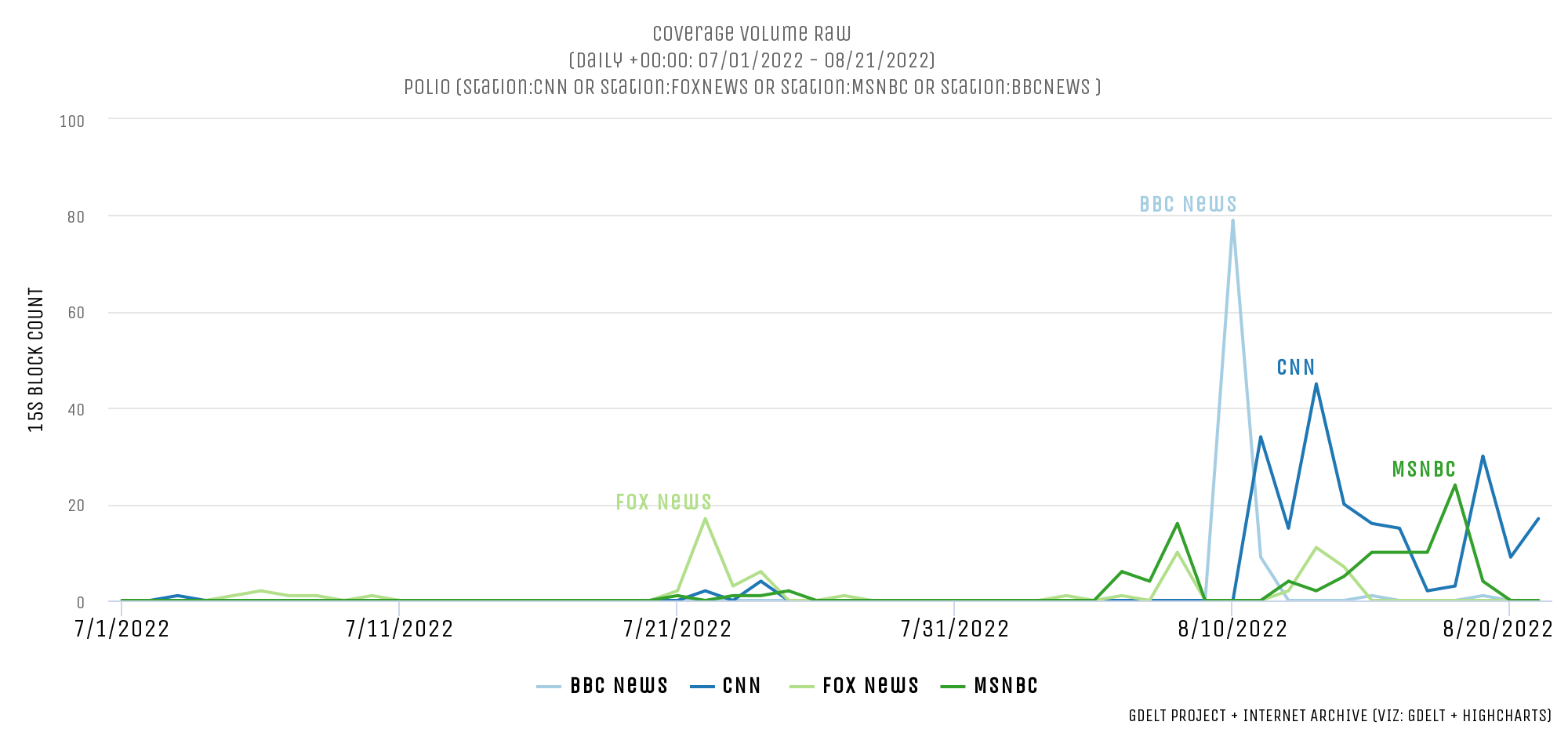 Similarly, BBC News' onscreen text mentioned it heavily briefly and has since pivoted away.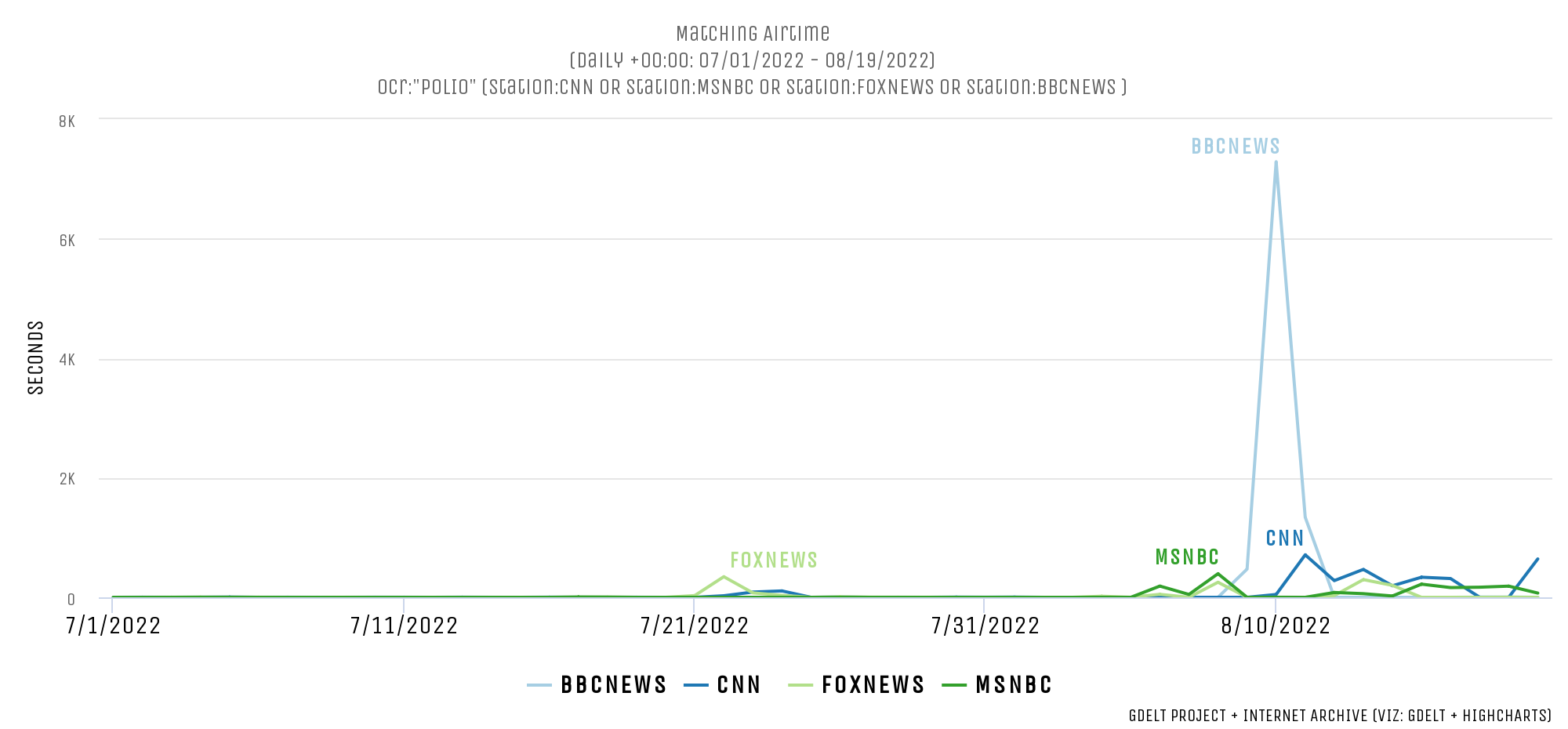 Online coverage remains elevated and is slowly increasing.