Worldwide online news mentions of "empathy" have trended upwards since July and have steadily increased day over day over the past two months. Television news is also mentioning the word "empathy" at an elevated rate since July 2016, with CNN and MSNBC continually mentioning it 2-3x more since Trump's election, while Fox News has shown little increase over the same time period.
Online news mentions of "empathy" across the world since January 2017 can be seen in the timeline below.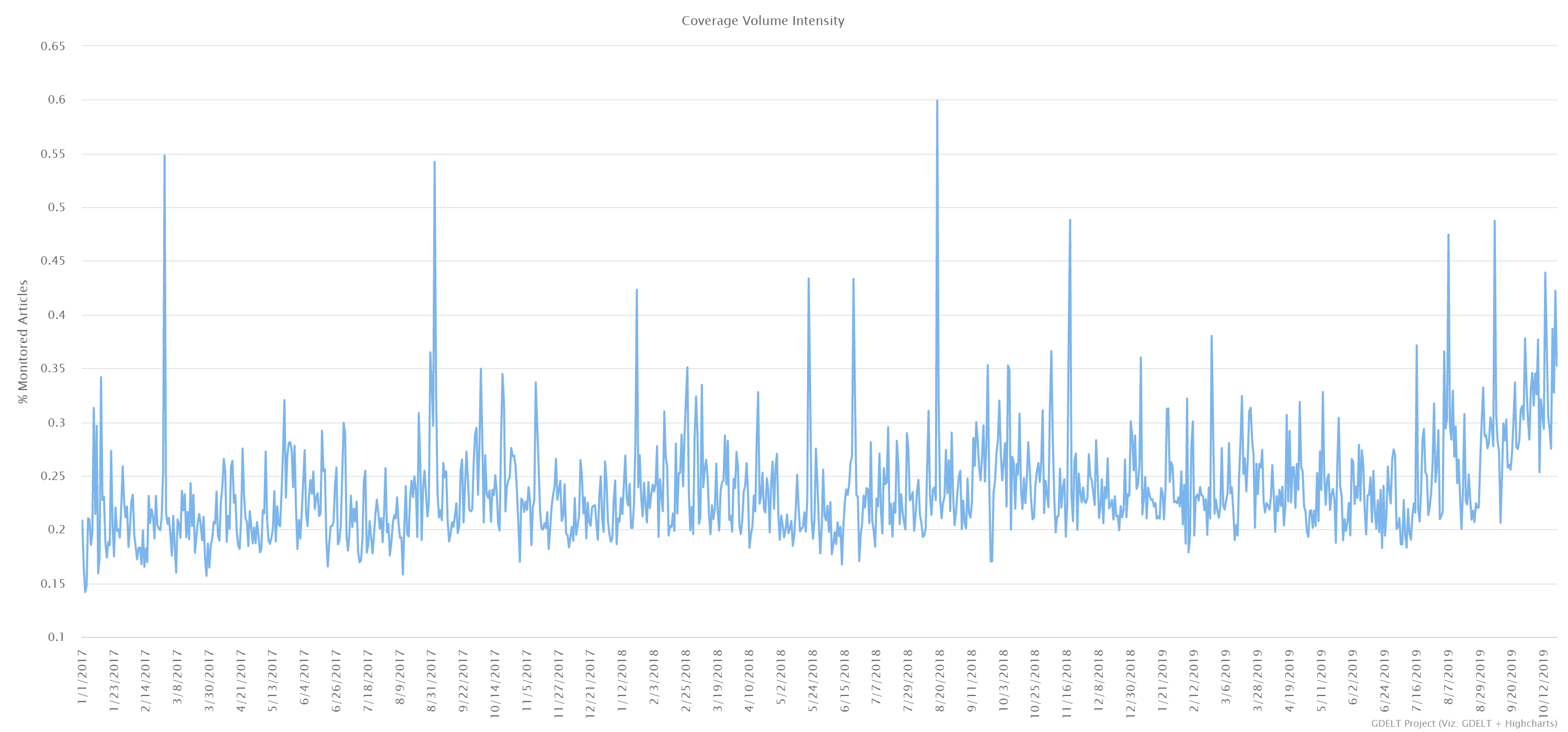 Television news airtime that mentioned "empathy" across CNN, MSNBC and Fox News since July 2009 can be seen below.