The phrase "minority rule" has appeared on American television news over the past decade, but really took off on MSNBC in September 2020 and has remained elevated on the channel ever since.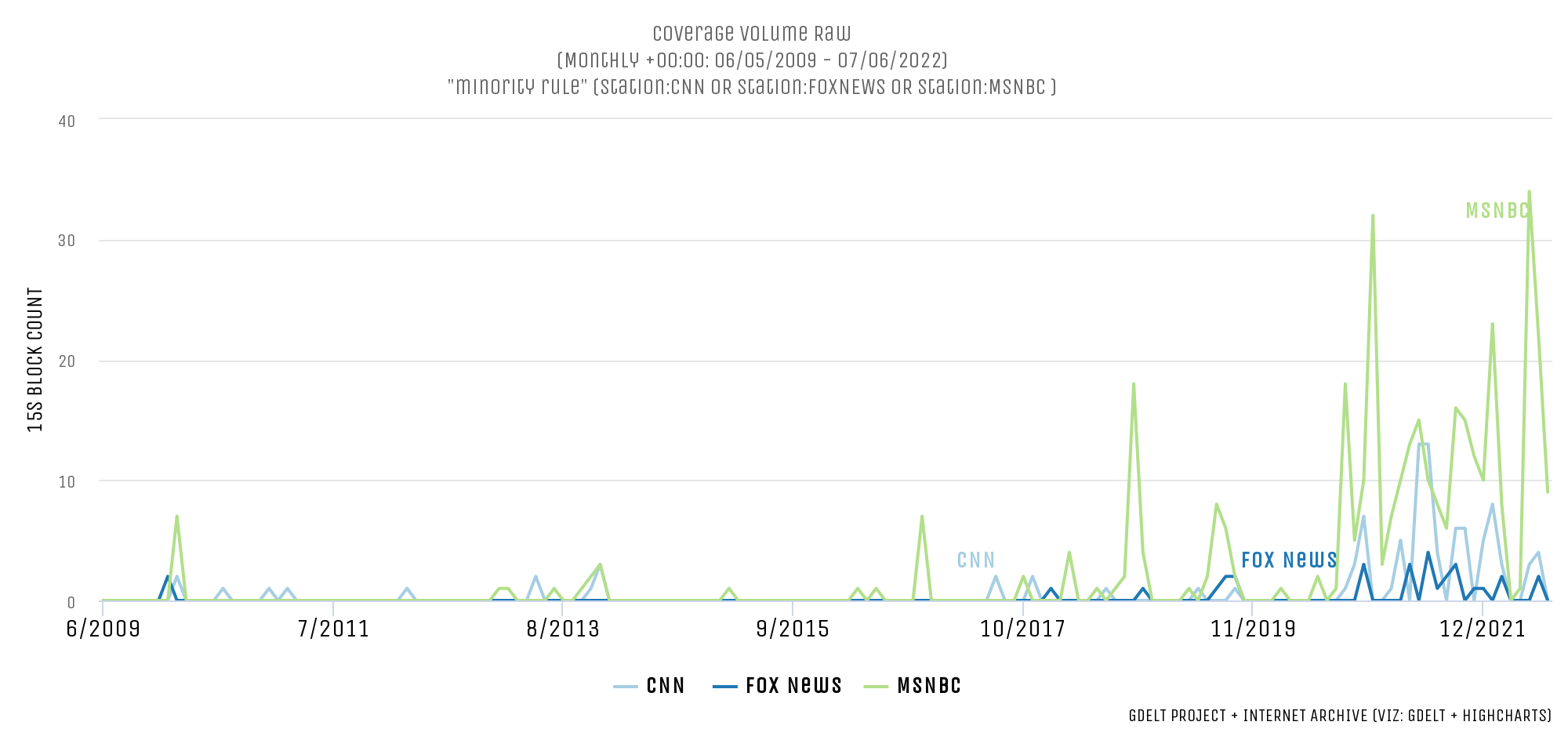 MSNBC has mentioned it far more than its peers.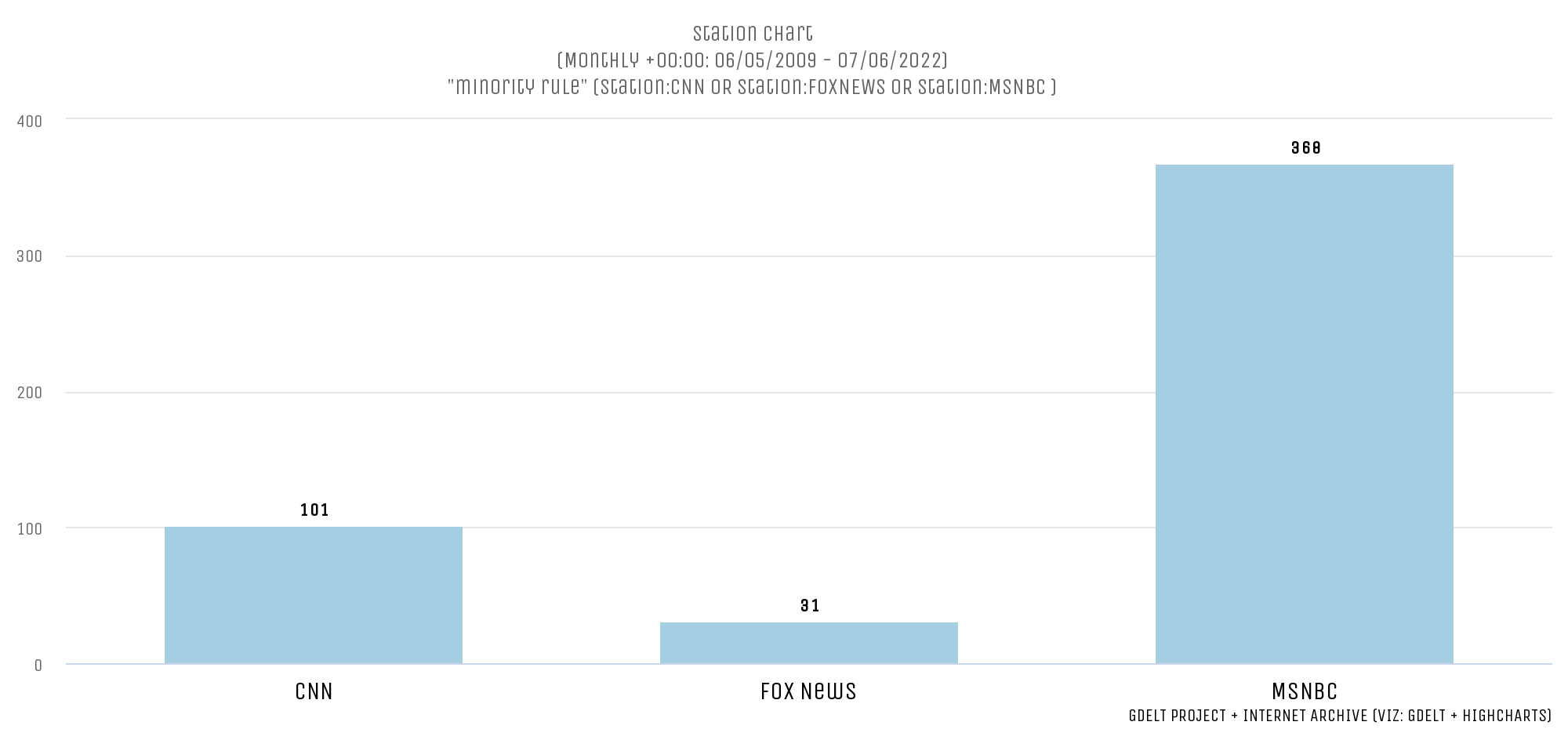 Since 2020, MSNBC has displayed the phrase the most in its onscreen text, with "All In With Chris Hayes" accounting for 64% of all airtime.