For all the wall-to-wall coverage of climate change protests, rumblings of Nobel Prizes and a steady stream of other awards and recognition, it seems income inequality still receives far more media attention the climate issues, though only when wealth-related terms are added, rather than only "inequality."
The timeline below shows worldwide online news mentions of "inequality" compared against "climate change" OR "global warming" OR "climate strike."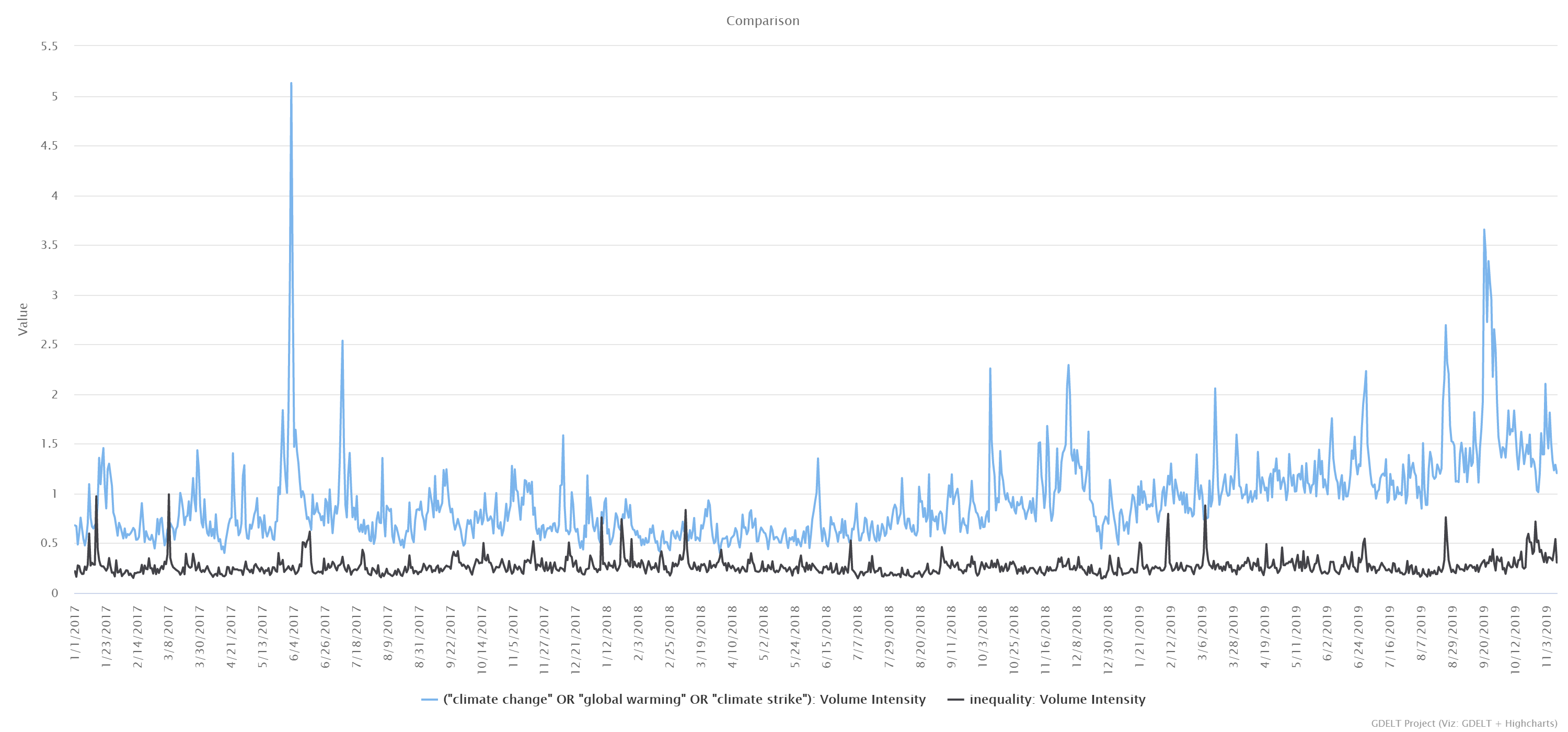 The timeline below expands "inequality" to "inequality OR wealth OR wealthy OR wealthiest OR rich OR richest", which inverts the story, with inequality and wealth receiving more coverage the climate change and reminding us that inequality is no longer discussed as "inequality" but rather through the lens of wealth.