In an ever more surveilled world, it is interesting to note that media coverage of "surveillance" is not increasing and, in the case of television, is actually decreasing. While surveillance-related coverage may be shifting to specific technologies like facial recognition, the fact that the framing of "surveillance" is not increasing is notable.
The timeline below shows worldwide online news coverage of "(surveillance OR surveil OR surveil OR surveilling OR surveilled)" from January 2017 through present, showing little change over the last three years even as the pervasiveness of such technologies has exploded.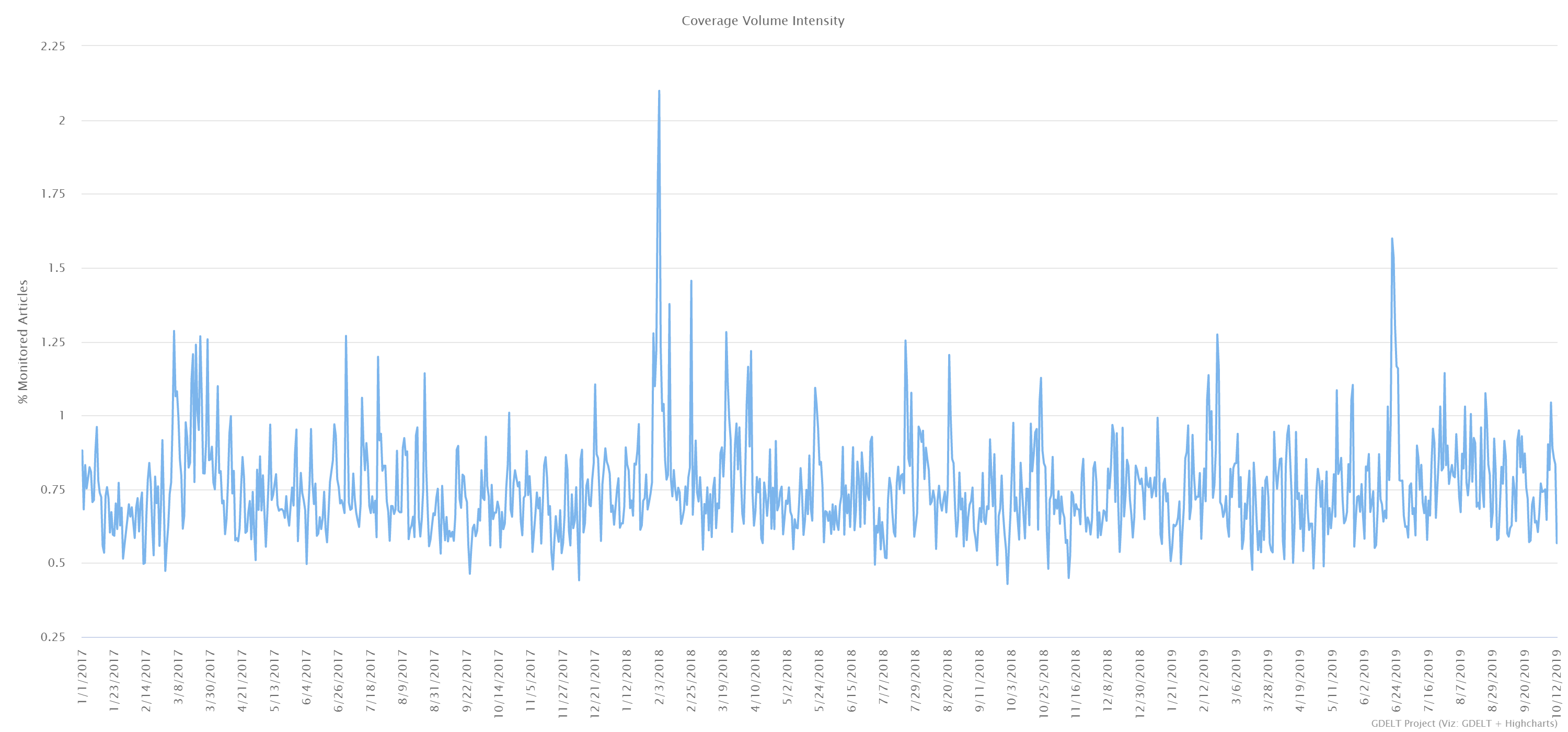 The timeline below shows the same results for television news airtime on CNN, MSNBC and Fox News July 2009 through present. Interestingly, both CNN and MSNBC have steadily decreased their mentions of surveillance almost back to their pre-Snowden levels, while Fox News has actually ramped up its mentions since Donald Trump's election.